What started as an accidental part-time hustle, in a small rural town in IL in 2015, has now become a company with 20 employees serving over 42 cities in Northern Illinois and now Southern Wisconsin & Northwest Indiana.  Whether it's a clean-out of a hoarder home, a celebrity clean-out of a mansion in the Chicago suburbs, or even a basic small pickup of garage debris in rural Illinois; we've seen and done it all. 
Several years ago, my mom had asked me if I knew anyone that could get rid of some junk out of her friends home. I told her I could do it. We didn't really know what we were getting into, but I told my mom I would do it.
That one job eventually turned into two jobs a week, then 3 jobs a week, then 4-6 jobs a day..
Then 15-20 jobs a month….Then 30 jobs a month…Then 70 jobs a month…
Then, a record number of 96 homes in 1 month. 
What we've accomplished..
Over the years, we have had various media outlets take notice. The Junk Removal Dudes® have been featured on MTV, NBC Chicago, WGN 9 Chicago (three times), FOX Chicago 10, The Chicago Tribune, The Daily Herald, The Daily Chronicle and several other media outlets.
Our following on social media fans continues to grow organically as well. We post many before & after photos and videos of our clean-outs. Some months, our Facebook page will have a viral reach of 133,000+ views.  We have built a large social media following that not only loves the before & after photos of our projects, but also the fun and camaraderie we have with our team. Doing a great job for our customers and having a fun time in the process, that's what the ultimate job is.
Nearly a decade of expertise
We want to say thank you to our wonderful customers over the years. It's been a humbling experience. Not only have we met so many wonderful people from different backgrounds over the years, but also the fun and experiences we've had doing this type of work. For us, it doesn't even seem like work most days. Each day, is an adventure and a blast. This is the best part of the job.  We are very fortunate and grateful how things have unfolded.  
Thank you for your continued business and the wonderful experiences over the last few years. 
The future is looking bright and The Junk Removal Dudes® are ready to expand into new territories in the upcoming year.
What a wild ride it's been. 
Gratefully & Respectfully,
The Junk Removal Dudes®
We work hard to deliver the best pricing in town. And the best results, guaranteed!
We accommodate your schedule, arrive on time, and work quickly. Since 2015, we've received over 500 reviews, all perfect 5-star ratings from customers.
Send us a picture of your junk, and we'll send a quote within minutes. Easy as that!
We are a fully insured and licensed junk removal service company.
50% of what we collect from you, we recycle!
Ready To Get Rid Of
Your Junk?
Call or text The Junk Removal Dudes® for an INSTANT, FREE QUOTE!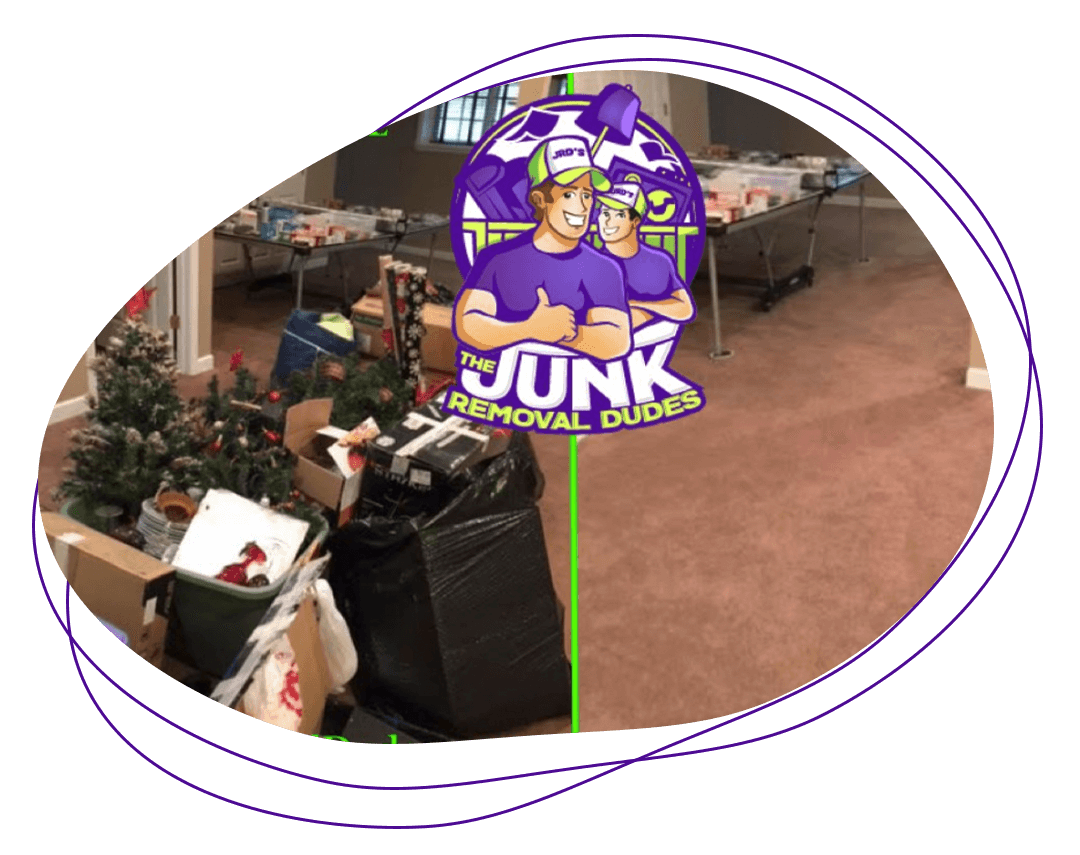 Book THIS WEEK and receive $25 off with code "DUDES"
Or fill out the contact form below and we'll get back to you within minutes!
CALL OR TEXT US TODAY FOR A FREE QUOTE!