Hoffman Estates
JUNK REMOVAL
Need Junk Removal Services In Hoffman Estates?
If so, we can help! The Junk Removal Dudes® hauls away just about anything in Hoffman Estates, wherever you need it taken. From old dressers to broken appliances, we'll haul it away for you.
With our fast and friendly service, you'll be amazed by how quickly we can make your house clutter-free. And it's all backed by our amazing customer service.
Why settle for anything less than amazing when it comes to junk removal?
Live In Hoffman Estates And Need a Junk Removal & Hauling Quote?
We Make Junk Removal Easy
We are the fastest and easiest way to get rid of all your unwanted junk. Say goodbye to hauling and heavy lifting and hello to convenience and ease.
From the moment you place an order for our junk removal services in Hoffman Estates, our team of professional movers will work hard to exceed your expectations and make sure your junk removal experience is smooth, stress free, and convenient as possible.
Whether you are moving your home or office, we have the perfect solution to fit your needs
The Best Junk Removal Service In Hoffman Estates
Our team of professional junk haulers has the experience and skill to get your job done right the first time.
We take pride in our work, and we always provide the highest level of customer service.
Our junk removal service in Hoffman Estates starts with a consultation to determine the scope of work and to determine the most cost-efficient way to get the job done. We'll provide up-front pricing and fixed costs, so you know exactly what you're paying.
Call or text us a picture of your junk and receive a free quote within minutes!
We Recycle 50% Of The Junk We Collect
We're all about reducing, reusing and recycling here at The Junk Removal Dudes®.
That's why we offer a green approach to junk removal and hauling that keeps material out of landfills.
We provide eco-friendly disposal of materials at most of our locations, and we always have recycling options for our clients.
By hiring The Junk Removal Dudes® for your next hauling or junk removal project in Hoffman Estates, you'll not only get rid of unwanted items but also help protect the environment.
Ready To Get Rid Of Your Junk?
Call or text The Junk Removal Dudes® for an INSTANT, FREE QUOTE!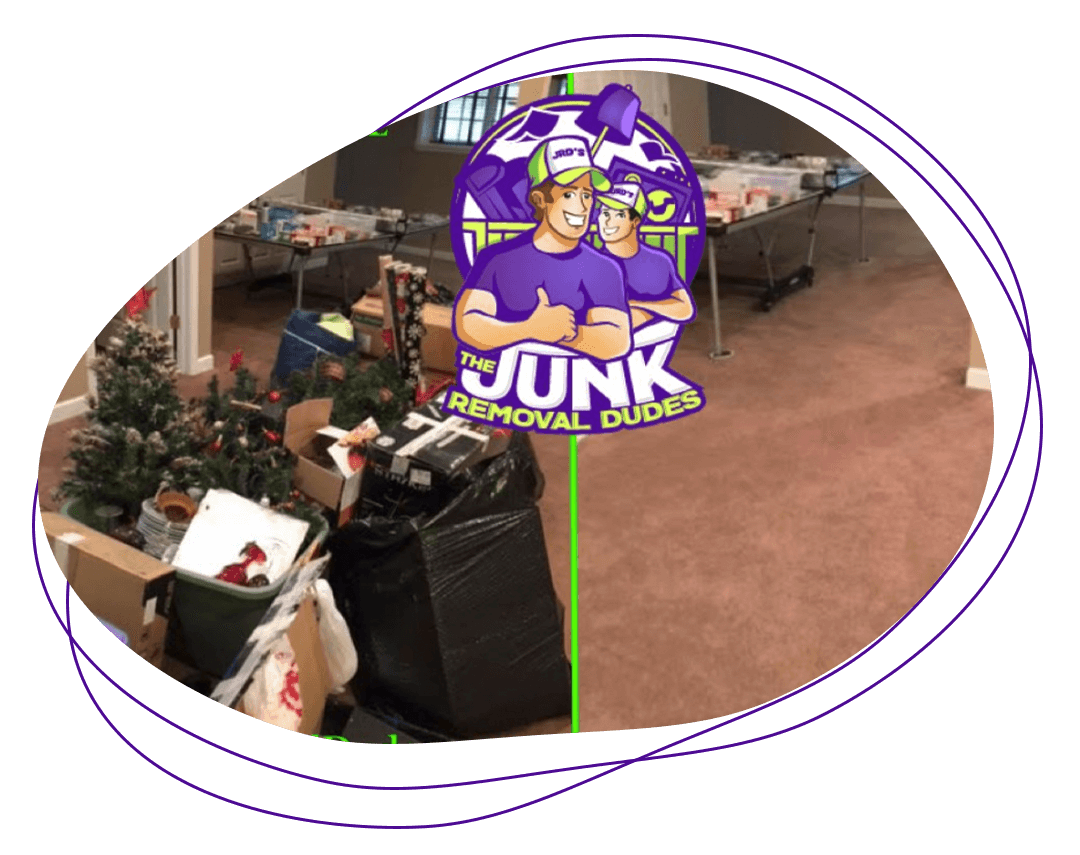 Book THIS WEEK and receive $25 off with code "DUDES"
Or fill out the contact form below and we'll get back to you within minutes!