CAROL STREAM, ILLINOIS
JUNK REMOVAL
Need Junk Removal Services In Carol Stream, IL?
If you're looking for junk removal services in Carol Stream, IL, The Junk Removal Dudes® are the best in the business. We offer a variety of services to help you get rid of all your unwanted junk, including picking up and disposing of large items, cleaning out your garage or storage unit, and even helping you declutter your home. 
We're always on time, professional, and reasonably priced, so you can rest assured that your junk will be gone in no time.
What sets us apart from other junk removal companies is our commitment to customer satisfaction. We understand that every job is different, and we'll take the time to listen to your specific needs. We'll work hard to get the job done right, and we won't leave until you're completely satisfied.
Live In Carol Stream, IL And Need a Junk Removal & Hauling Quote?
We Make Junk Removal Easy
At The Junk Removal Dudes®, we understand that getting rid of junk can be a hassle. That's why we make it our business to make junk removal easy for our customers in Carol Stream, IL. We offer a variety of services to make sure your junk is removed quickly and efficiently. Plus, we're always available to answer any questions you may have about our services. 
We know that dealing with junk can be a pain, but we're here to make it as easy as possible for you.
The Best Junk Removal Service In Carol Stream, IL
When you need junk removal services in Carol Stream, IL, you need to trust the professionals who will be handling your junk. 
At The Junk Removal Dudes® we are professionals in junk removal, with years of experience in the industry. We know how to properly and safely remove your junk, so you don't have to worry about it. We also offer competitive rates, so you know you're getting a good deal.
We understand that everyone's definition of junk is different. That's why we offer a free consultation to assess your needs and come up with a plan that works for you. We want you to be happy with the results, and we'll work with you to make sure that happens.
We Recycle 50% Of The Junk We Collect
Our junk removal services are based on the belief that one person's junk is another person's treasure. Instead of simply throwing away unwanted items, we recycle, reuse, and upcycle as much as possible. This means that your junk might end up being someone else's new favorite coffee table or piece of art.
We also believe in taking a holistic approach to junk removal. This means that we not only remove the physical junk from your home or office, but we also help you declutter and organize your space.
Call or text us a picture of your junk and receive a free quote within minutes! 
Ready To Get Rid Of Your Junk?
Call or text The Junk Removal Dudes® for an INSTANT, FREE QUOTE!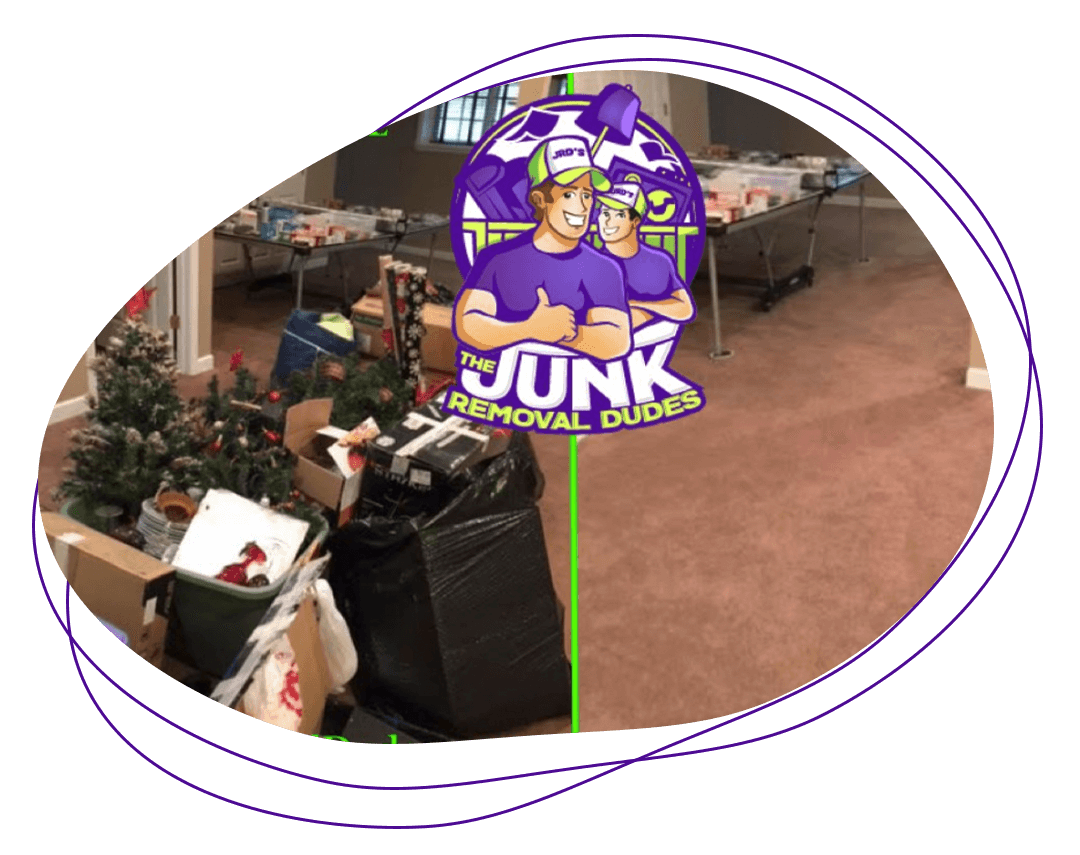 Book THIS WEEK and receive $25 off with code "DUDES"
Or fill out the contact form below and we'll get back to you within minutes!