HINSDALE, ILLINOIS
JUNK REMOVAL
Need Junk Removal Services In Hinsdale, IL?
If you need junk removal services in Hinsdale, IL, look no further than The Junk Removal Dudes®. 
We are a team of professional junk removal experts dedicated to making your life easier by getting rid of the things you don't want. Whether it is household items, construction waste, yard debris, or something else, we are here to help. We are licensed, insured, and very knowledgeable about everything we do.
We will help you navigate every step of the process, from choosing a service to final cleanup. We are here to save you time and effort, cut costs, and reduce stress.
Contact us today by phone or text message to learn more about our junk removal services in Hinsdale, IL.
Live In Hinsdale, IL And Need a Junk Removal & Hauling Quote?
We Make Junk Removal Easy
At The Junk Removal Dudes®, we strive to make junk removal as easy and stress-free as possible for our customers in Hinsdale, IL.
Our team of experienced professionals are here to help you get rid of your unwanted items, quickly and efficiently. We offer a wide range of services, competitive prices, and same-day services, so you can trust that your junk removal needs will be taken care of in no time.
When you work with us, you can expect to receive courteous and friendly service from start to finish. We are committed to making your experience with The Junk Removal Dudes® a positive one, and we always put your needs first.
The Best Junk Removal Service In Hinsdale, IL
Hiring a professional to handle your junk removal can save you both time and money. Depending on the situation, junk removal services can cost anywhere from a few hundred dollars to several thousand dollars. In most cases, however, the cost of hiring a professional is well worth the expense.
By hiring a licensed and insured junk removal company such as The Junk Removal Dudes®, you can rest assured knowing that your home and property are protected. A professional junk hauler will also save you time by doing all of the work. You won't have to lift a finger as our crew hauls your junk away.
To learn more about our junk removal services in Hinsdale, IL, or to schedule an appointment, please call us today.
We Recycle 50% Of The Junk We Collect
When you hire The Junk Removal Dudes®  for your next project, you can expect a team that follows all laws, adheres to all regulations and stays environmentally friendly throughout the entire process. 
We use eco-friendly, non-toxic products as much as possible and recycle 50% of the junk we collect. You can trust that our team members put safety first at all times. We take great care to protect our customers, their homes, and the surrounding environment. 
In every job, we follow our company values and uphold our standards. With The Junk Removal Dudes® you can trust that your junk removal is done in an environmentally responsible way.
Ready To Get Rid Of Your Junk?
Call or text The Junk Removal Dudes® for an INSTANT, FREE QUOTE!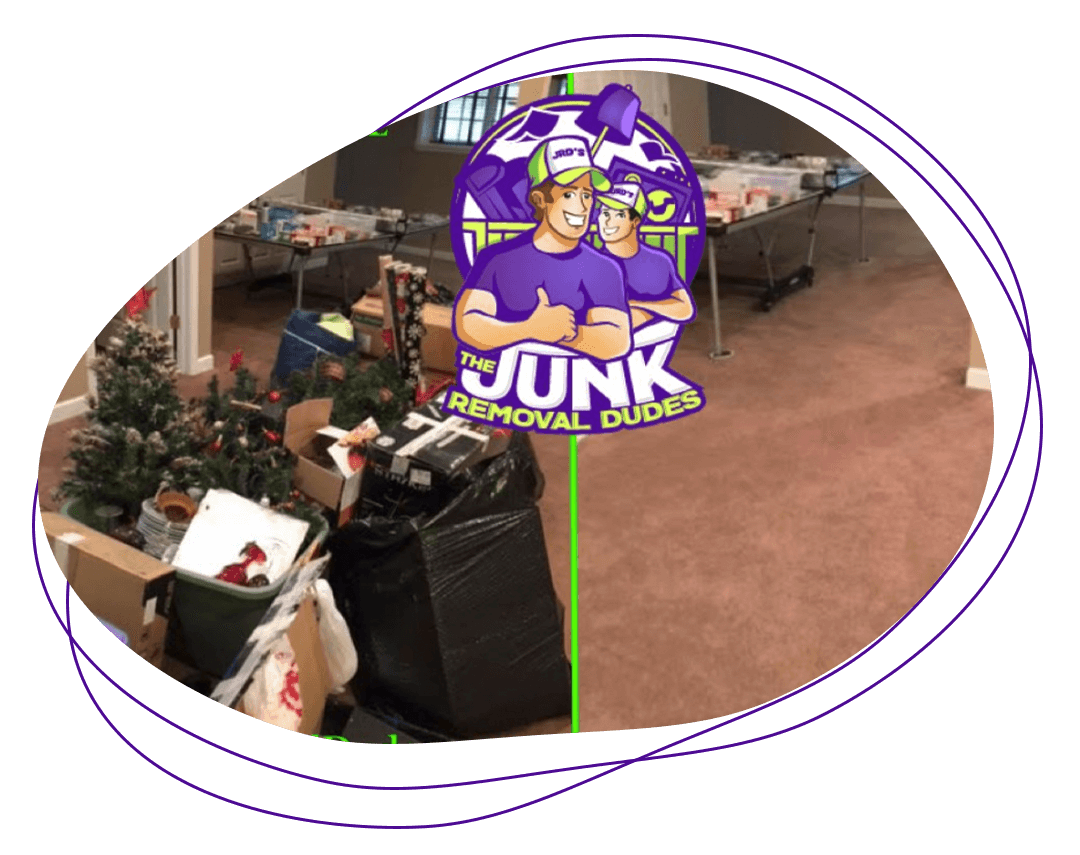 Book THIS WEEK and receive $25 off with code "DUDES"
Or fill out the contact form below and we'll get back to you within minutes!