BARRINGTON, ILLINOIS
JUNK REMOVAL
Need Junk Removal Services In Barrington, IL?
The Junk Removal Dudes® is the best choice for junk removal in Barrington, IL. Our experienced team of professionals is fully licensed, insured, and trained to remove rubbish from your property quickly and safely. 
Whether you need furniture moved, storage emptied, construction debris hauled away, or appliances cleared away, The Junk Removal Dudes® are here to help. We understand that each customer's needs and budgets are different, so we provide a tailored service to meet your needs.
Live In Barrington, IL And Need a Junk Removal & Hauling Quote?
We Make Junk Removal Easy
Residents of Barrington, IL if you're looking to get rid of unwanted junk from your property, The Junk Removal Dudes® are here to make the process easy for you. 
We arrive at your home or office with all the necessary equipment and materials to clean up and haul away all of your unwanted junk. We also offer on-site estimates so you can get a sense of how much the job will cost.
We provide a range of services, from removing furniture and emptying storage units to hauling construction debris and appliances. We lift, load, and haul away all of your junk items so you can sit back, relax, and enjoy your clean, organized space.
The Best Junk Removal Service In Barrington, IL
The Junk Removal Dudes® are the professionals you can trust for all your junk removal needs. Our team is experienced and trained to make sure your property is handled safely and securely. We understand that dealing with junk is a hassle, so we are committed to making the process as smooth as possible. 
With our years of expertise, you can trust that we will get the job done quickly and efficiently. So don't hesitate to contact us for all your junk removal needs. We are here to help!
Contact us to schedule a free consultation and to learn more about our junk removal services in Barrington, IL.
We Recycle 50% Of The Junk We Collect
The Junk Removal Dudes® is dedicated to making junk removal as green as possible and we take pride in recycling 50% of the junk we collect. 
Our green approach to junk removal is designed to reduce the amount of waste going to landfills and minimize the environmental impact of junk removal. 
We ensure that all recyclable items are separated and sent to the right facilities for disposal. We also work with local charities and organizations to donate any items that can be reused. 
Ready To Get Rid Of Your Junk?
Call or text The Junk Removal Dudes® for an INSTANT, FREE QUOTE!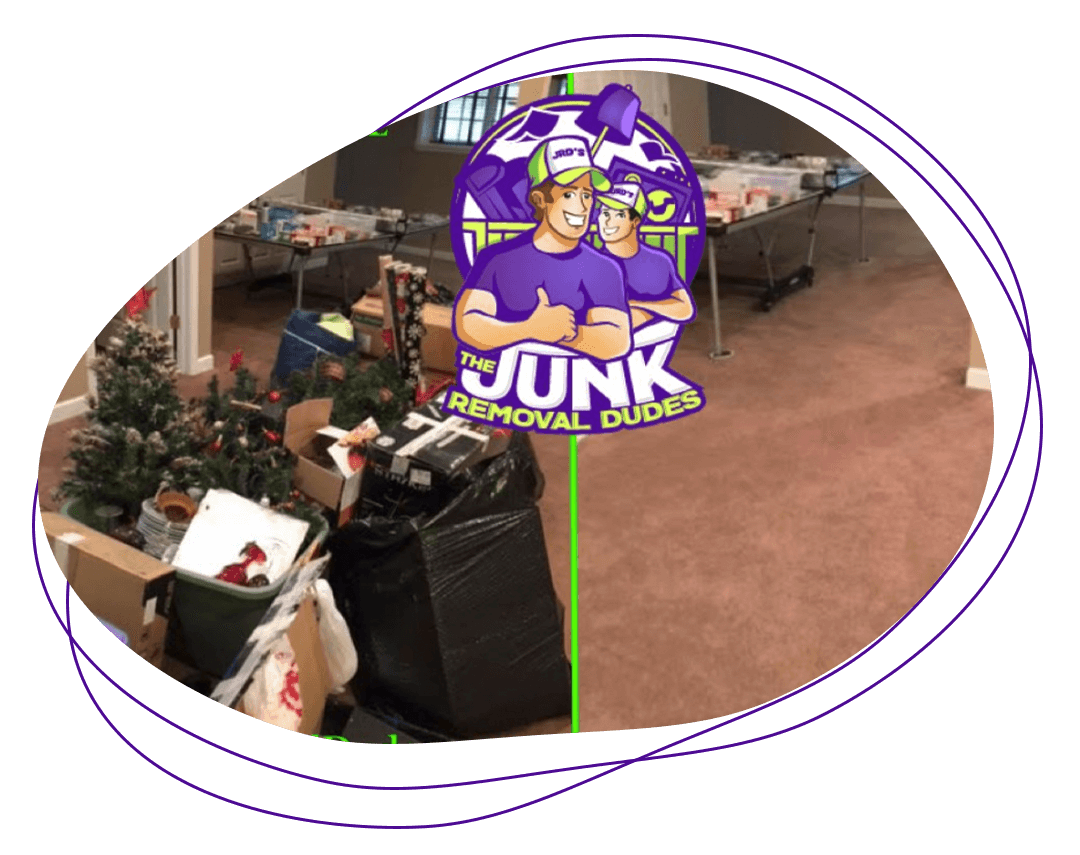 Book THIS WEEK and receive $25 off with code "DUDES"
Or fill out the contact form below and we'll get back to you within minutes!