YORKVILLE, ILLINOIS
JUNK REMOVAL
Need Junk Removal Services In Yorkville, IL?
If you are looking for reliable and trustworthy junk removal services in Yorkville, IL, then you have come to the right place. We offer the best and most efficient junk removal services that are tailored to suit your needs.
Whether you're moving or just cleaning up, you can't throw everything in the trash. You may need to dispose of some things as hazardous waste, and others you must recycle.
But what about all that stuff you don't know what to do with?
That's where we come in. We handle everything from construction debris to yard waste. We're also dedicated to preserving the environment, so you can trust that we'll haul away your stuff responsibly.
Live In Yorkville, Illinois And Need a Junk Removal & Hauling Quote?
We Make Junk Removal Easy
We strive to make junk removal as simple as possible for our customers in Yorkville, IL and that starts with a quick and easy booking process. Simply visit our website and fill out the form to receive the best rate for a junk removal service. We will contact you to schedule a convenient time and arrive on time with all the necessary equipment to remove your junk.
We take great care in protecting your property and will wrap up all items to prevent potential messes. We also strive to provide you with the best service possible, and we appreciate any feedback you have.
The Best Junk Removal Service In Yorkville, IL
Trust the professionals at The Junk Removal Dudes® to get rid of your unwanted objects in Yorkville, IL,with ease.
We have the equipment and skills needed to properly dispose of anything, no matter how large or dangerous. We also have the professionalism and expertise to keep our customers, employees, and the public at large safe.
We will go the extra mile to make sure everything is disposed of properly and according to regulations and are always open to suggestions or recommendations on how we can improve as a company and make things easier and safer for our customers.
We Recycle 50% Of The Junk We Collect
We don't just talk the talk; we walk the walk. We have taken pains to ensure that our business operations are as green as possible. From recycling as much as possible to purchasing products with minimal impact on the environment, we are dedicated to making the world a better place.
You can rest assured that we're as committed to green business practices as we are to providing you with the best junk hauling service around.
Call or text us a picture of your junk and receive a free quote within minutes!
Ready To Get Rid Of Your Junk?
Call or text The Junk Removal Dudes® for an INSTANT, FREE QUOTE!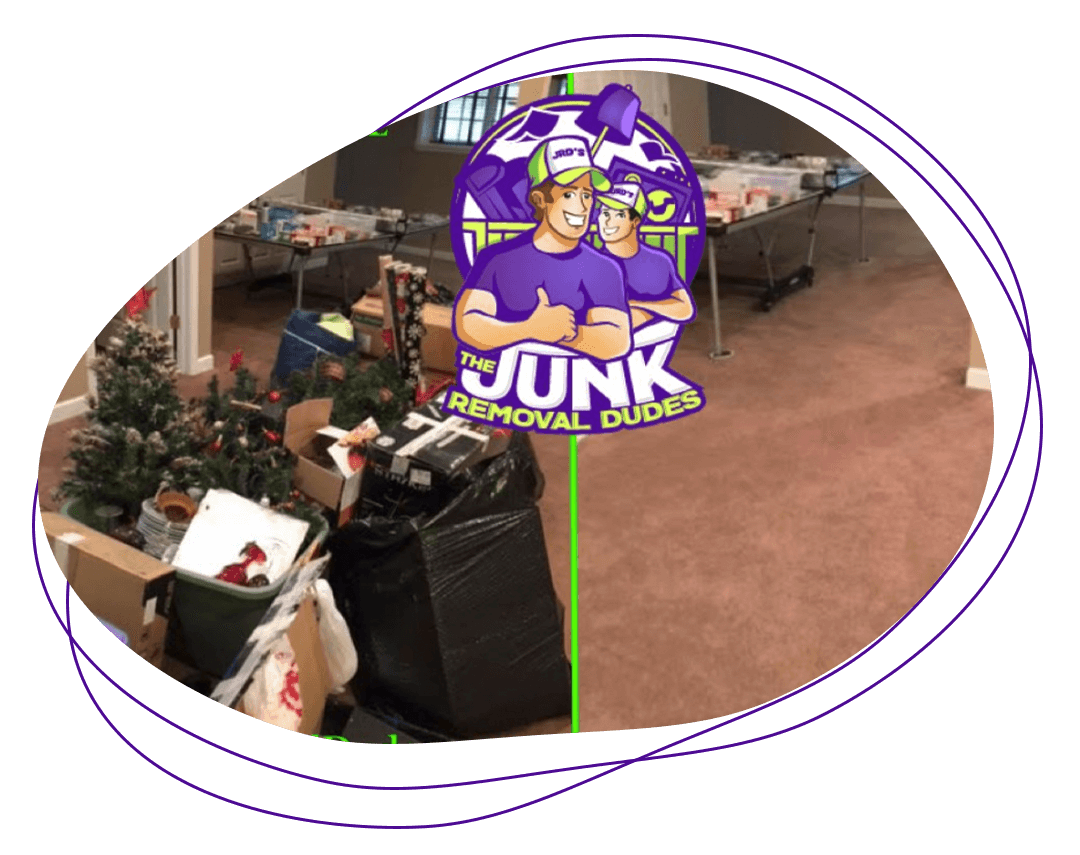 Book THIS WEEK and receive $25 off with code "DUDES"
Or fill out the contact form below and we'll get back to you within minutes!