VILLA PARK, ILLINOIS
JUNK REMOVAL
Need Junk Removal Services In Villa Park, IL?
The Junk Removal Dudes® offer top-rated junk hauling services in Villa Park, IL! 
We're here to make your life easier by taking care of your unwanted items, and we're dedicated to providing you with a convenient, affordable, and reliable service.
Our junk removal services are tailored to your needs. Whether you're moving, cleaning out your garage, or renovating your house – we've got you covered. We'll take care of everything from start to finish. You won't have to lift a finger. It's that simple.
Contact us today by phone or text message to learn more about our junk removal services in Villa Park, IL.
Live In Villa Park, IL And Need a Junk Removal & Hauling Quote?
We Make Junk Removal Easy
At The Junk Removal Dudes®, we take the hassle out of junk removal. 
We offer a wide range of services to residents of Villa Park, IL, from pick-up to drop-off. We also provide a range of disposal options, including recycling, donation, and disposal in an environmentally-friendly manner. Our team can also provide advice and guidance on how best to get rid of your unwanted items.
From small appliances to large items and hazardous materials, we work with it all. We also offer a range of services for commercial customers, from office renovations to restaurant clean-outs. 
The Best Junk Removal Service In Villa Park, IL
Although the idea of hiring a professional can be quite overwhelming, we want to assure you that we are here to help. 
We know how stressful cleaning a property can be, so we want to ease that stress by offering our top-notch junk removal services at affordable prices. 
Our services are designed to fit every budget and need, no matter how small. So if you live in Villa Park, IL and are looking for a trustworthy team to help you with junk removal, we are here for you.
Call or text us a picture of your junk and receive a free quote within minutes! 
We Recycle 50% Of The Junk We Collect
Our team takes a green approach to junk removal. Instead of hauling your junk away in a truck and sending it to the landfill, we work with you to repurpose it as much as possible.
By recycling as much of your junk as we can, we're doing our part to reduce emissions from transportation and cut down on the amount of waste that ends up in landfills.
So if you live in Villa Park, IL and are looking to get rid of junk in a responsible way, contact The Junk Removal Dudes®. We're a family-owned and operated business that believes in giving back to the community and is committed to protecting the environment.
Ready To Get Rid Of Your Junk?
Call or text The Junk Removal Dudes® for an INSTANT, FREE QUOTE!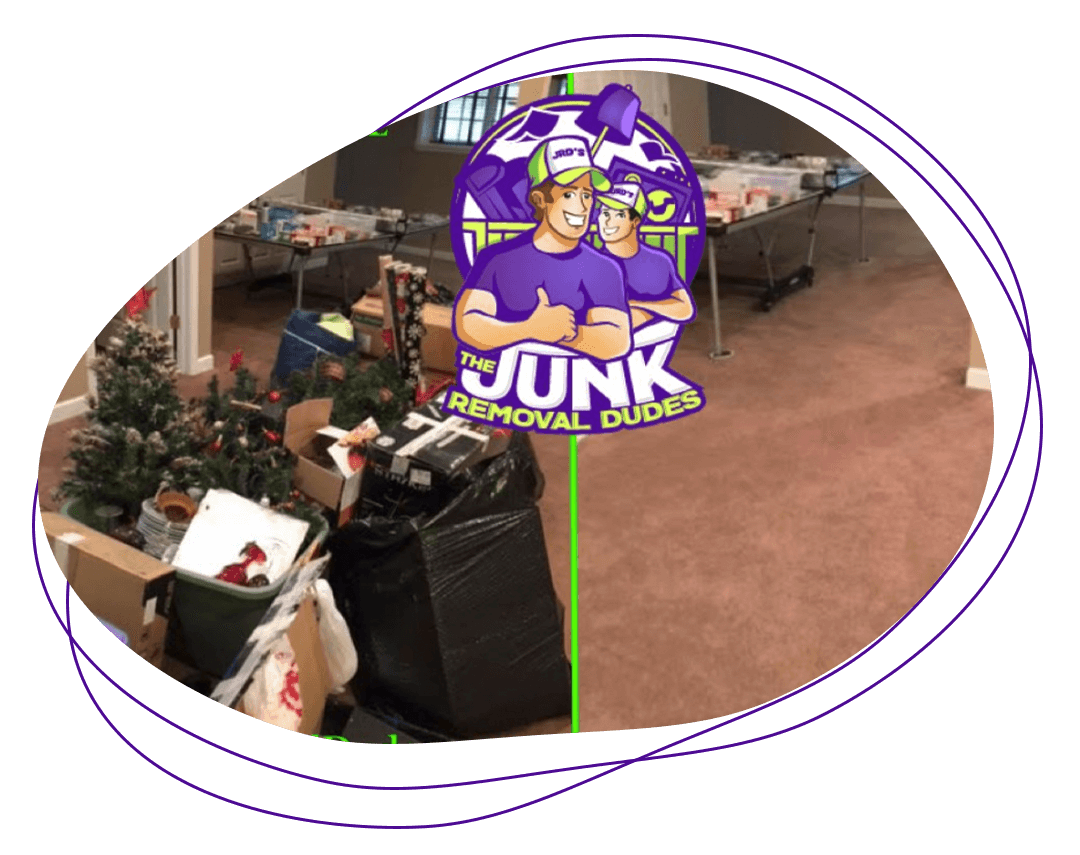 Book THIS WEEK and receive $25 off with code "DUDES"
Or fill out the contact form below and we'll get back to you within minutes!