PINGREE GROVE, ILLINOIS
JUNK REMOVAL
Need Junk Removal Services In Pingree Grove, IL?
If you're looking for top-quality junk removal services in Pingree Grove, IL look no further than The Junk Removal Dudes®. We're a locally owned and operated business that takes pride in providing outstanding customer service and exceptional value.
We understand that getting rid of unwanted junk can be a challenge, which is why we offer a wide range of services to meet your specific needs. Whether you're clearing out a home, or need help with a construction project, we can get the job done quickly and efficiently.
What sets us apart from other junk removal companies is our commitment to customer satisfaction. We'll work with you to ensure that your needs are met and that you're happy with the results. We also offer competitive pricing and flexible scheduling to make things as convenient as possible for you.
If you're ready to get rid of your junk, give us a call or text us today. We'll be happy to provide you with a free estimate and answer any questions you may have.


Live In Pingree Grove,IL And Need a Junk Removal & Hauling Quote?
We Make Junk Removal Easy
If you're like most people, you have a lot of stuff. And over time, that stuff can start to pile up. Before you know it, you have a house full of junk.
That's where we come in to make junk removal easy. 
We'll come to your house, office, or wherever you have junk, and we'll haul it away for you. We're fast, efficient, and we'll get the job done right.
Plus, we're affordable. We know that getting rid of junk can be expensive, so we offer competitive rates. 
The Best Junk Removal Service In Pingree Grove
You may be wondering why you should trust the professionals at The Junk Removal Dudes®. After all, you can probably remove the junk yourself, right? Well, here are three reasons why you should trust us to remove your junk if you live in Pingree Grove, IL
We have the experience and expertise to do the job right. 
We have the right equipment for the job so we can remove your junk quickly and efficiently, without damaging your property.
We're fully insured and bonded, so you can rest assured that your property is protected in the event of any damages.
So, if you're looking for a professional, reliable, and affordable junk removal service in Pingree Grove, look no further than The Junk Removal Dudes®.
We Recycle 50% Of The Junk We Collect
At The Junk Removal Dudes® we have a green approach to junk removal in Pingree Grove, because we believe in doing our part to protect the environment. We recycle or donate as much as we can, and only dispose of items that cannot be reused or recycled. This helps to keep junk out of landfills, where it can take up valuable space and release harmful toxins into the ground and air.
We are also committed to using green products and practices whenever possible. This includes using recycled materials for packaging and offering customers the option to recycle their junk instead of having it removed. 
By doing our part to reduce their environmental impact, we are helping to make the world a cleaner, healthier place for everyone.
Ready To Get Rid Of Your Junk?
Call or text The Junk Removal Dudes® for an INSTANT, FREE QUOTE!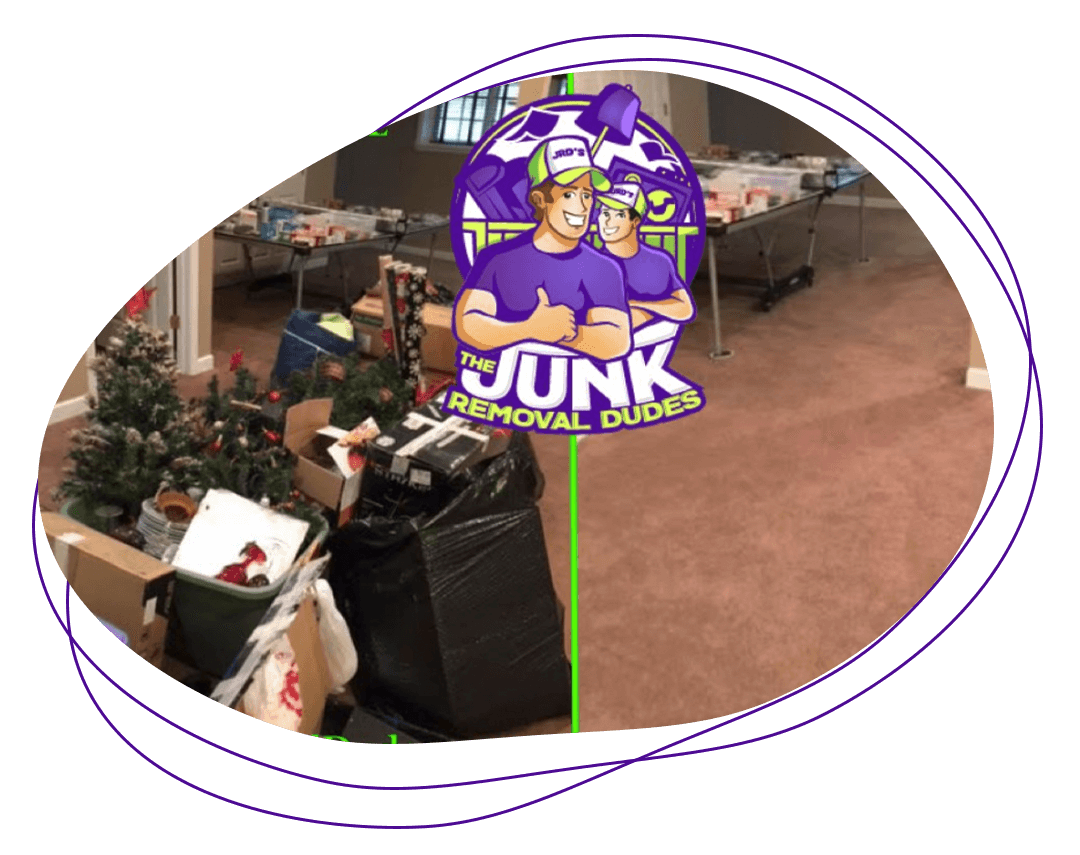 Book THIS WEEK and receive $25 off with code "DUDES"
Or fill out the contact form below and we'll get back to you within minutes!