LAKE IN THE HILLS, ILLINOIS
JUNK REMOVAL
Need Junk Removal Services In Lake In The Hills, IL?
Not sure what to do with all the junk in your home? The Junk Removal Dudes® can help! We provide junk and debris removal services in Lake in The Hills and can haul away almost anything. From old appliances to construction waste, we'll take care of all your unwanted stuff.
When you work with us, you can rest assured knowing that we are licensed and insured for your protection. We understand that every junk hauling job is different, which is why we offer both standard and custom solutions.
Whether you need routine cleaning or a one-time cleanup, we have the right plan for you. We're knowledgeable and experienced in what we do, and we're always happy to answer any questions you may have.
Live In Lake In The Hills, IL And Need a Junk Removal & Hauling Quote?
We Make Junk Removal Easy
Our team of professionals make junk removal easy by providing a hassle-free service that is both efficient and affordable. We understand that dealing with junk can be a daunting task, which is why we offer a comprehensive junk removal solution that will take care of everything for you.
We will come to your home or business and remove all of the junk, debris, and unwanted items, leaving you with a clean and clutter-free space.
Contact us today to learn more about our junk removal services in Lake In The Hills and how we can help you get rid of your junk for good!
The Best Junk Removal Service In Elgin, IL
When using our debris removal services in Lake In The Hills you can trust that your cleanup will be handled with care. You can also rest assured that we won't leave behind a mess when we're done. We always clean up after ourselves, and we make sure to leave your property as clean as it was before we arrived.
Our debris removal service in Lake In The Hills, IL starts with a consultation to determine the scope of work and to determine the most cost-efficient way to get the job done. We'll provide up-front pricing and fixed costs, so you know exactly what you're paying.
Call or text us a picture of your junk and receive a free quote within minutes!
We Recycle 50% Of The Junk We Collect
When you decide to have a home or office cleanup, you have to make sure you are hiring the right team. This is important because you don't want to have things tossed in the dump that could have been sold or recycled.
We use a green approach to junk removal, which means that we recycle and reuse as much as possible. This helps to reduce the amount of waste that goes to landfill, and it also helps to keep prices down.
We are passionate about doing our bit for the environment, and we are always looking for new ways to reduce our impact.
Ready To Get Rid Of Your Junk?
Call or text The Junk Removal Dudes® for an INSTANT, FREE QUOTE!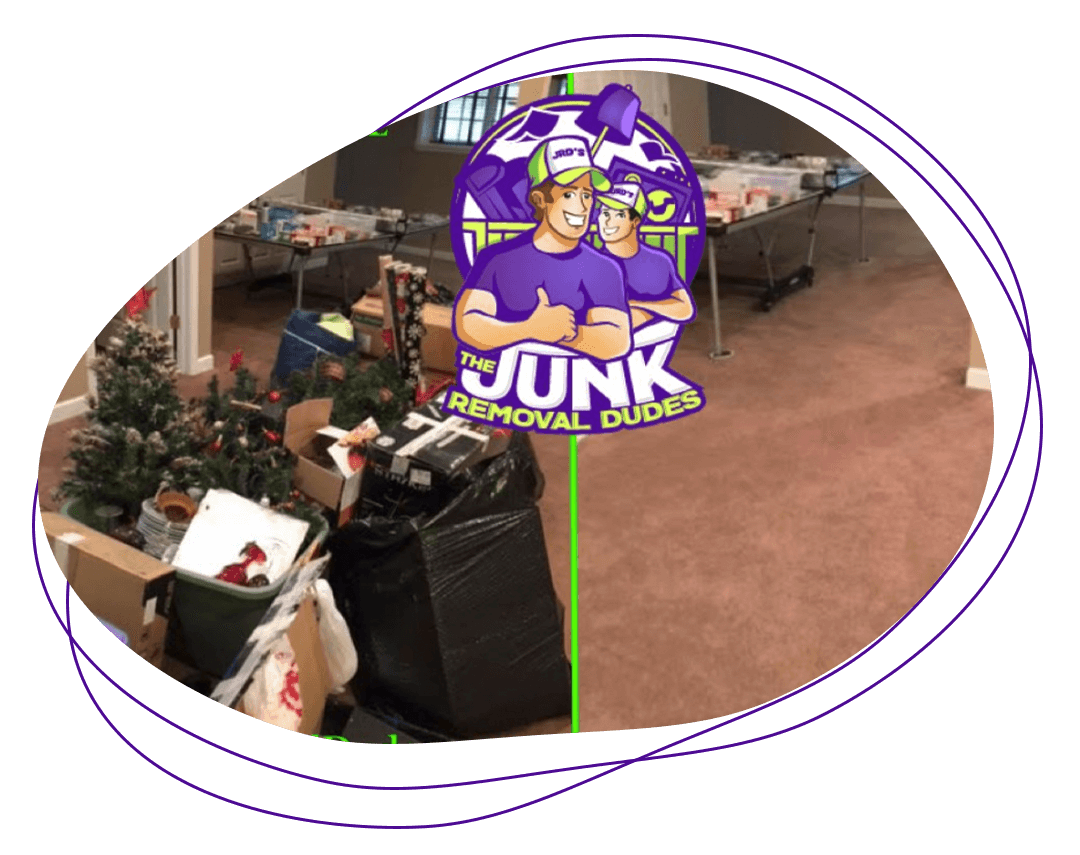 Book THIS WEEK and receive $25 off with code "DUDES"
Or fill out the contact form below and we'll get back to you within minutes!