Lombard, ILLINOIS
JUNK REMOVAL
Need Junk Removal Services In Lombard, IL?
If you're looking for junk removal services in Lombard, IL, you'll find no better choice than The Junk Removal Dudes®. We have been providing junk removal and hauling services for residents and businesses in Illinois since 2015, and our commitment to excellence and customer service is unmatched.
When you work with us, you can rest assured that all of your junk removal needs will be taken care of with professionalism and efficiency. Our team of experienced and knowledgeable professionals is trained to handle all types of junk removal, from furniture and appliances to yard waste and other construction debris.
We also have the equipment and know-how to get the job done quickly and safely, no matter how big or small the job is.
Live In Lombard, IL And Need a Junk Removal & Hauling Quote?
We Make Junk Removal Easy
At The Junk Removal Dudes®, we're dedicated to making junk removal easy in Lombard, IL. Our team is experienced and knowledgeable, and we take the time to ensure that all of your junk is disposed of properly and in a timely manner. 
When you call us, we'll come out to your home or business to assess the job and provide you with a free estimate. We'll then carefully remove all of the unwanted items and haul them away. 
We have a wide range of hauling and disposal services, so we can accommodate any size job, and our trucks are equipped with the latest technology to ensure that your items are handled safely and securely.
So, if you're looking for an easy way to get rid of all of your junk, give us a call today and let us take care of it for you.
The Best Junk Removal Service In Lombard, IL
At The Junk Removal Dudes®, we understand that when it comes to trust, it's earned, not given. That's why we strive to provide quality services that are backed by our commitment to customer satisfaction.
We make sure to only hire experienced, highly-qualified professionals. Our team is committed to providing superior quality service and workmanship, and trained to use the latest techniques and technologies to ensure that all of your junk is removed safely and responsibly.
So when you need junk removal services in Lombard, IL, trust the professionals at The Junk Removal Dudes® to get the job done right.
Contact us today to get started!
We Recycle 50% Of The Junk We Collect
At The Junk Removal Dudes® we use a variety of methods to reduce our environmental impact. 
First, we donate and recycle as many items as possible. By donating and recycling, we help reduce the amount of waste that is sent to landfills. 
Second, we use eco-friendly disposal methods that are safe for the environment, such as composting and mulching.
Finally, we are committed to educating our customers about the importance of being environmentally friendly. We provide information about our green approach to junk removal and encourage our customers in Lombard to use more eco-friendly methods for disposing of their junk.
Ready To Get Rid Of Your Junk?
Call or text The Junk Removal Dudes® for an INSTANT, FREE QUOTE!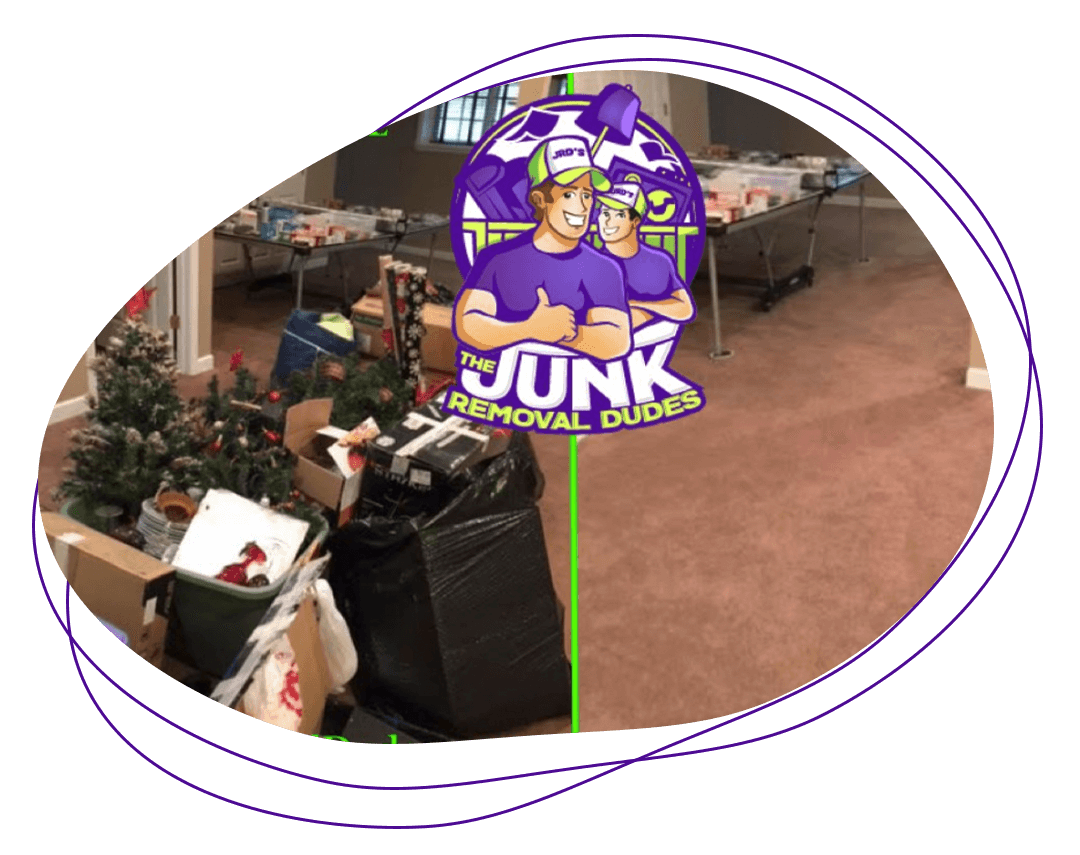 Book THIS WEEK and receive $25 off with code "DUDES"
Or fill out the contact form below and we'll get back to you within minutes!