ELMHURST, ILLINOIS
JUNK REMOVAL
Need Junk Removal Services In Elmhurst, IL?
Are you looking for reliable junk removal services in Elmhurst, IL? Look no further than The Junk Removal Dudes® ! Our team is experienced, professional, and dedicated to providing you with the best service possible. We understand how junk can quickly accumulate, and we are here to help you get your space back in order.
When you hire us, you can rest assured that you are getting top-notch junk removal services. Our team will arrive on time and ready to work. We will assess the situation, provide an estimate of the cost, and work efficiently to get the job done. We have all the necessary tools and equipment to handle any size of junk removal job.
Live In Elmhurst, IL And Need a Junk Removal & Hauling Quote?
We Make Junk Removal Easy
The Junk Removal Dudes® make junk removal easy for the residents of Elmhurst, IL by providing a convenient and efficient service. We understand that no one likes to deal with a pile of unwanted junk and that's why we strive to make the process as simple and stress-free as possible.
We'll remove any and all unwanted items, including furniture, appliances, electronics, and other miscellaneous junk. We'll also provide you with an itemized list of everything we've taken away, so you can be sure that nothing gets left behind.
We provide a fast, efficient, and eco-friendly service that will leave your home looking neat and tidy. So, if you're looking for a stress-free way to get rid of your junk, call The Junk Removal Dudes® today!
The Best Junk Removal Service In Elmhurst, IL
At The Junk Removal Dudes®, we understand how important it is to trust a professional team when it comes to removing junk. That's why we go above and beyond to ensure that all our services are top-notch and our customers are 100% satisfied.
We guarantee that when you hire us, you'll be able to trust that the job will be done quickly and correctly. 
So if you're in need of junk removal services in Elmhurst, IL, trust the professionals at The Junk Removal Dudes®.
We Recycle 50% Of The Junk We Collect
At The Junk Removal Dudes®, we believe in taking a green approach to removing junk from your home or business in Elmhurst, IL. 
We start each job by inspecting the items to determine if they can be reused, recycled, or donated. 
Our team takes great pride in our green approach to junk removal. We believe that everyone should strive to reduce their carbon footprint, and our commitment to the environment is just one way we can make a difference. 
Ready To Get Rid Of Your Junk?
Call or text The Junk Removal Dudes® for an INSTANT, FREE QUOTE!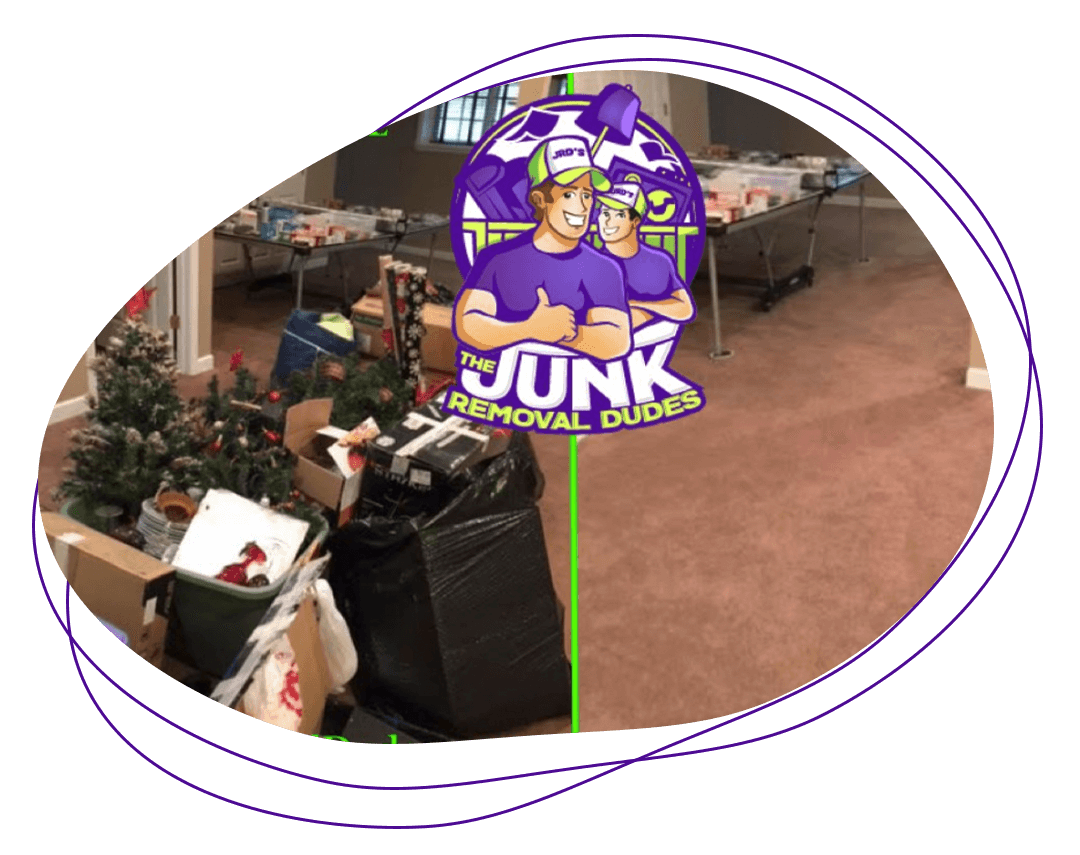 Book THIS WEEK and receive $25 off with code "DUDES"
Or fill out the contact form below and we'll get back to you within minutes!