NAPERVILLE, ILLINOIS
JUNK REMOVAL
Need Junk Removal Services In Naperville, IL?
If you're looking for a dependable junk removal service in Naperville, you've come to the right place. The Junk Removal Dudes® provides affordable and eco-friendly junk hauling services in Naperville, IL.
Our team of experienced professionals will assess your junk and recommend the best solution to suit your needs and budget.
We offer quick and easy scheduling and same day service in some situations, and we are dedicated to providing you with the level of service you deserve.
Live In Naperville And Need a Junk Removal & Hauling Quote?
We Make Junk Removal Easy
We take the hassle out of hauling away your unwanted stuff. With our quick and easy booking process, you can get started right away. No need to fill out lengthy forms or deal with pushy salespeople.
We have flexible booking options, so you can choose the date and time that works best for you. And with our dependable junk removal service in Naperville, you can rest assured that we'll be there when you need us.
After our team arrives, you can sit back and relax while your unwanted items are taken away.
The Best Junk Removal Service In Naperville, IL
No matter the project, hiring the right contractor goes a long way. At The Junk Removal Dudes®, we pride ourselves on being a one-stop shop for all your junk removal needs in Naperville.
From project start to finish, we are dedicated to seeing that you are satisfied with our work. That's why we always go the extra mile to make sure your project runs smoothly from the very beginning.
Call or text us a picture of your junk and receive a free quote within minutes!
We Recycle 50% Of The Junk We Collect
When you are looking for a junk removal service, you want to make sure that they are environmentally friendly. Many people don't realize that a lot of junk hauling services pollute the environment. Some of them will even dump the junk that they are hauling illegally.
The Junk Removal Dudes® cares about the environment and wants to leave a green footprint behind. To achieve this, we offer eco-friendly junk removal services for our customers in the Naperville area.
We recycle 50% of your junk and dispose of the rest responsibly.
Ready To Get Rid Of Your Junk?
Call or text The Junk Removal Dudes® for an INSTANT, FREE QUOTE!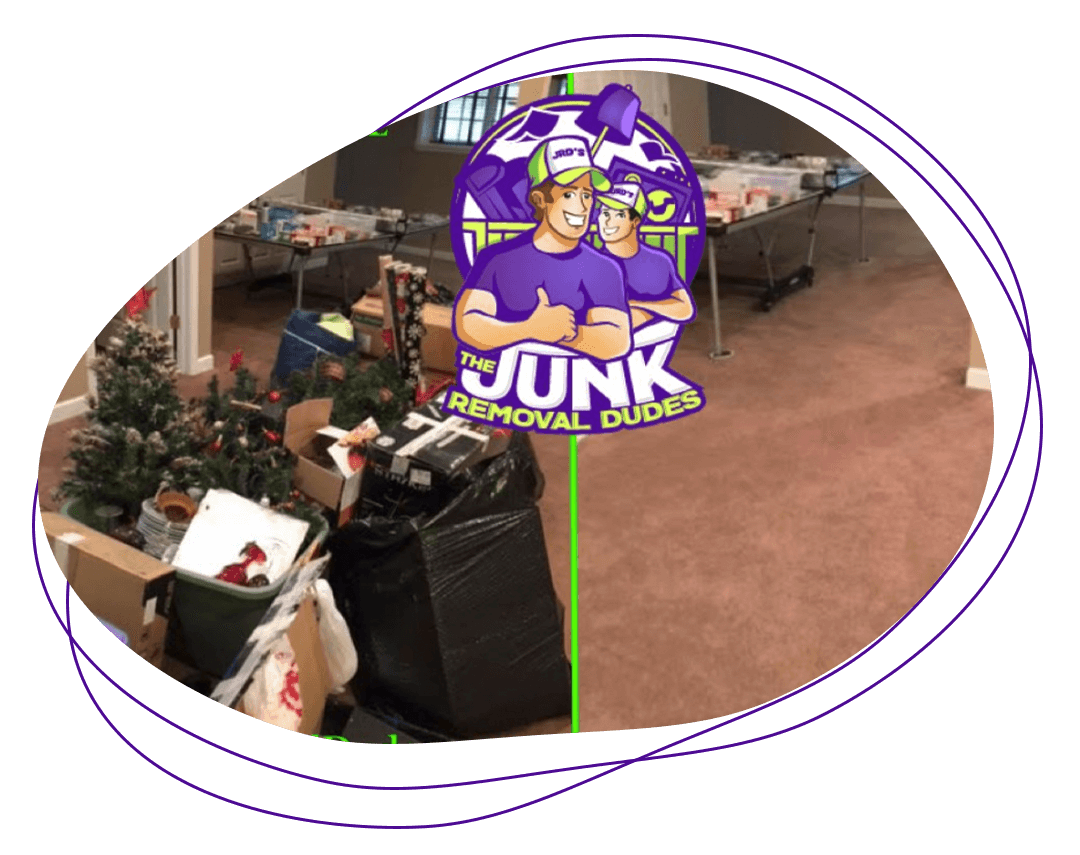 Book THIS WEEK and receive $25 off with code "DUDES"
Or fill out the contact form below and we'll get back to you within minutes!