ROCHELLE, ILLINOIS
JUNK REMOVAL
Need Junk Removal Services In Rochelle, IL?
If you live in Rochelle, IL and are looking for a cost-effective and reliable way to get rid of your unwanted items, then look no further than The Junk Removal Dudes®. We are a professional junk removal service that will help get rid of anything in your home, including furniture, appliances, yard waste, demolition materials, and more.
When you book a junk removal service, you want to make sure that they will show up when they say they will and that they offer a courteous, friendly service. The Junk Removal Dudes® are dedicated to offering a service like this. We know that you have a busy schedule and we try to accommodate all of your needs. And with our highly competitive pricing, you won't find a better deal in the Rochelle, IL area.
Live In Rochelle, IL And Need a Junk Removal & Hauling Quote?
We Make Junk Removal Easy
At The Junk Removal Dudes® we are dedicated to making your junk removal process easy and convenient. We have a professional team trained to help you declutter your home or office, get rid of your junk, and make the recycling process simple. 
We also make it easy to schedule our service online or over the phone and provide upfront pricing. For your convenience, we accept all major credit cards. Additionally, we provide one-on-one service to each of our clients to make sure they are completely satisfied with our work.
We are the experts in junk removal in Rochelle, IL, and we want to assist you in making your life that much easier.
The Best Junk Removal Service In Rochelle, IL
Trust the professionals at The Junk Removal Dudes® for all your junk removal needs in Rochelle, IL.
We have a variety of services to suit your needs, including hauling away garage clean-out debris, construction materials, and household junk. We will load up your unwanted items and take them away to be recycled or discarded.
You can trust that we will work quickly and efficiently to get the job done right, and you won't have to lift a finger.
Call or text us a picture of your junk and receive a free quote within minutes! 
We Recycle 50% Of The Junk We Collect
At The Junk Removal Dudes® we understand that junk removal is about creating a greener future for all of us. That's why we work with a focus on the reduction of emissions within our company, and we work with a focus on the reduction of junk that ends up in landfills within our community. 
To help protect our environment, we recycle 50% of the junk we collect and use eco-friendly methods to remove your trash.
We strive to improve efficiency and reduce waste at every step of the service, and are committed to making our junk removal services in Rochelle, IL, as green as possible.
Ready To Get Rid Of Your Junk?
Call or text The Junk Removal Dudes® for an INSTANT, FREE QUOTE!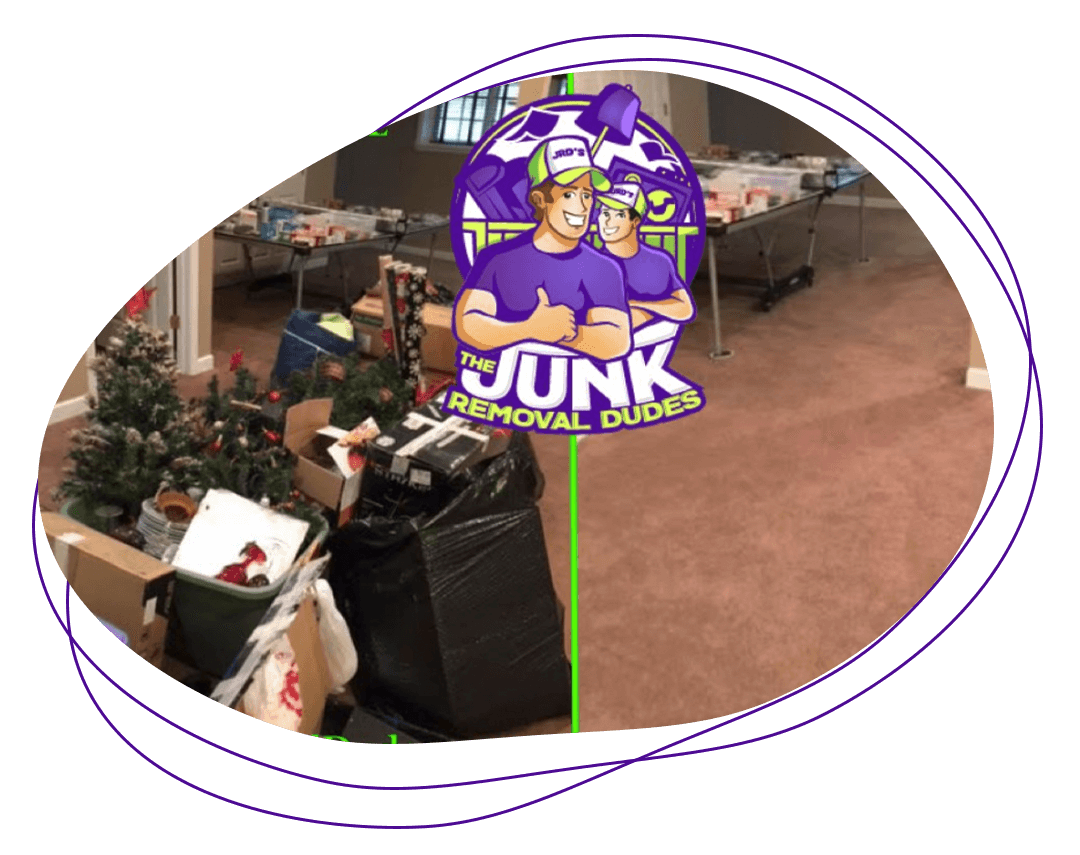 Book THIS WEEK and receive $25 off with code "DUDES"
Or fill out the contact form below and we'll get back to you within minutes!