HANOVER PARK, ILLINOIS
JUNK REMOVAL
Need Junk Removal Services In Hanover Park, IL?
Are you looking for junk removal services in Hanover Park, IL? The Junk Removal Dudes® are here to the rescue! With over seven years of experience in the region and a team of 20 dedicated professionals, we are the premier junk removal service in Northern Illinois. 
When you choose us for your junk removal needs, you can rest assured that you're getting the best pricing, superior customer service, and fast results. We know how important it is to get the job done quickly so you can get back to your daily routine. Our team is highly-trained and certified and always arrives on time, ready to work. 
Live In Hanover Park, IL And Need a Junk Removal & Hauling Quote?
We Make Junk Removal Easy
For residents in Hanover Park, IL, junk removal doesn't have to be a chore. The Junk Removal Dudes® make the process easy and stress-free. We have been providing professional on-demand service for residential and commercial customers in Northern Illinois since 2015. Now, with 20 employees serving over 42 cities in Northern Illinois, Southern Wisconsin & Northwest Indiana, junk removal has never been easier. 
We offer the best pricing, superior customer service, and fast results. Our team of experienced professionals are dedicated to helping you get rid of all your unwanted junk. We understand that it can be a hassle to haul away large or heavy items, so we'll come to you and take care of all the hard work for you. We'll even sweep up any mess we make. 
We make junk removal easy and stress-free, so you can focus on more important things. Contact us today to get started!
The Best Junk Removal Service In Hanover, IL
At The Junk Removal Dudes®, we understand that dealing with the removal of junk can be a stressful experience, and that's why we are here to help. We are experienced in all aspects of junk removal and will provide you with the highest quality of service. 
We are trustworthy and reliable, and we guarantee that we will do our best to make sure you are 100% satisfied with our service. We also take the time to explain the process, so you know what to expect and can have peace of mind.
We are committed to helping people in Hanover Park, IL with their junk removal needs, and we are dedicated to providing you with the best service possible. So, if you are looking for a professional junk removal service, look no further than The Junk Removal Dudes®. Trust the professionals and let us take care of your junk removal needs.
We Recycle 50% Of The Junk We Collect
At The Junk Removal Dudes®, we take a green approach to junk removal in Hanover Park, IL and the surrounding areas. We understand the importance of being environmentally conscious and we strive to keep our ecological footprint as small as possible.
In order to reduce our environmental impact, we recycle and donate as much of the materials that we collect as possible. We partner with local charities and nonprofits to donate gently used items and we work with recycling centres to ensure that any recyclable materials are sorted and recycled according to their guidelines. 
We also take great care to make sure that any hazardous materials are disposed of properly, and in compliance with all local and federal regulations. 
Ready To Get Rid Of Your Junk?
Call or text The Junk Removal Dudes® for an INSTANT, FREE QUOTE!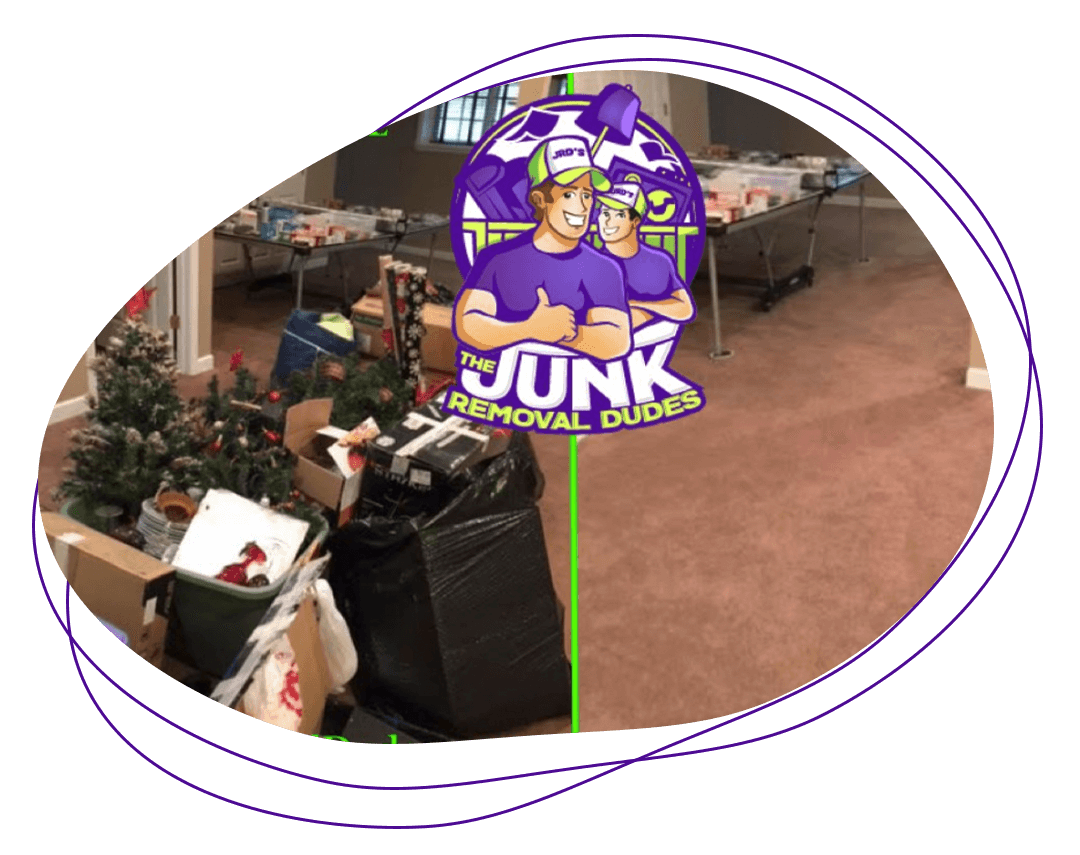 Book THIS WEEK and receive $25 off with code "DUDES"
Or fill out the contact form below and we'll get back to you within minutes!