CRYSTAL LAKE
JUNK REMOVAL
Need Junk Removal Services In Crystal Lake?
The Junk Removal Dudes® are your best choice for junk removal services in Crystal Lake. We have a professional, reliable, and affordable team of experts who are equipped to handle any type of junk, including old furniture, appliances, electronics, and construction debris.
We also offer disposal and recycling services to ensure that your junk is properly disposed of.
When you choose The Junk Removal Dudes®, you can rest assured that your junk will be removed quickly and efficiently. We understand the importance of customer satisfaction, which is why we offer a 100% satisfaction guarantee on all of our services. We also offer a free estimate so you can get an idea of what your junk removal project will cost.
Live In Crystal Lake, IL And Need a Junk Removal & Hauling Quote?
We Make Junk Removal Easy
The Junk Removal Dudes® is the best junk removal company in Crystal Lake because of our impeccable services and because we make junk removal easy. 
We provide a hassle-free experience by offering free quotes, flexible scheduling, and friendly customer service. We also have a team of experienced and professional junk removal specialists who will do all the heavy lifting for you. Plus, we recycle and donate as much as we can to help reduce the environmental impact of your junk.
So if you're looking for the easiest and most eco-friendly way to get rid of your junk, give us a call!
The Best Junk Removal Service In Crystal Lake
We all have junk. It's a fact of life. But what do you do with all that junk? You could try to DIY and haul it all away yourself, but that's a lot of work. And it's not always easy to find a place to dispose of everything properly.
That's where The Junk Removal Dudes® comes in. We're the best junk removal company in Crystal Lake, and we're here to help you get rid of all your junk, quickly and easily.
We are licensed and insured, so you can rest assured that your junk is in good hands. And we're always here to answer any questions you may have about our services.
So why trust the professionals at The Junk Removal Dudes®? Because we're the best at what we do, and we're always here to help.
We Recycle 50% Of The Junk We Collect
We're proud to offer a green approach to junk removal in Crystal Lake. We believe that recycling and reuse are important parts of trash removal, and we work hard to ensure that as much of your junk as possible is recycled or donated.
We understand that not everyone is as concerned about the environment as we are, but we believe that our green approach is the best way to operate. Not only does it help the environment, but it also helps keep costs down.
We're always looking for ways to improve our green approach, and we hope that our customers will appreciate our efforts.
Contact us today to get started!
Ready To Get Rid Of Your Junk?
Call or text The Junk Removal Dudes® for an INSTANT, FREE QUOTE!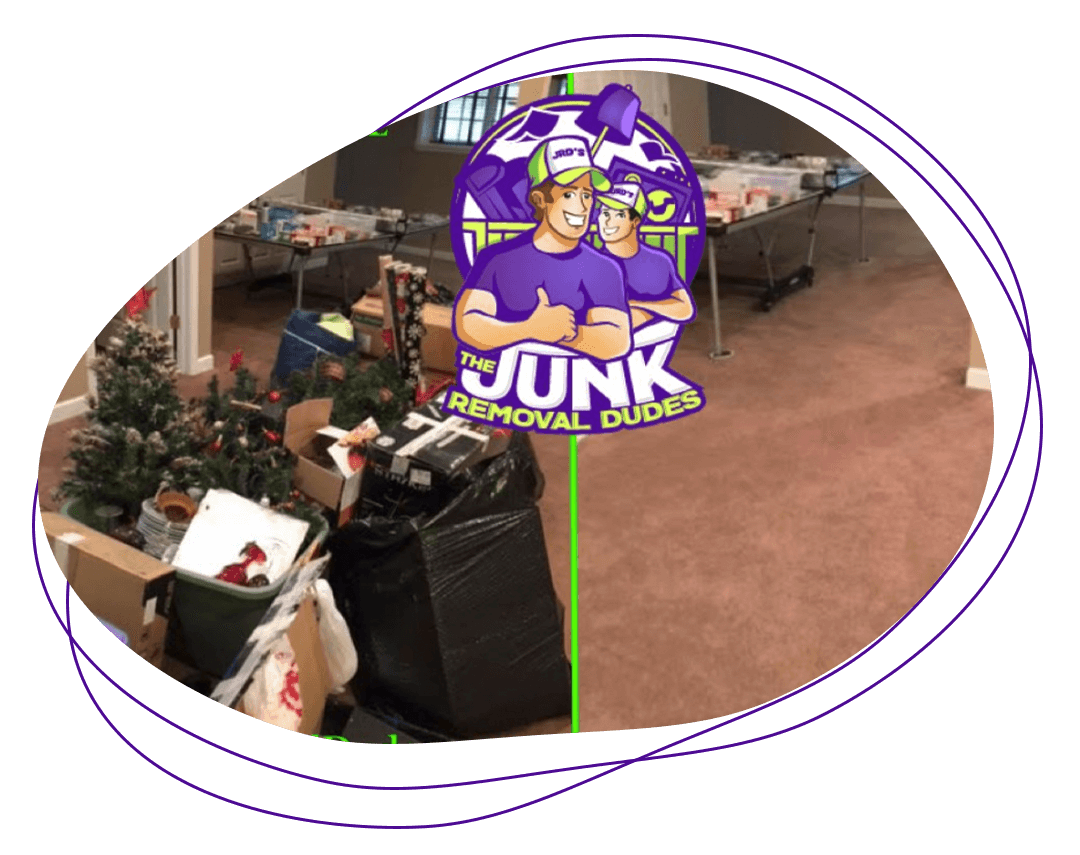 Book THIS WEEK and receive $25 off with code "DUDES"
Or fill out the contact form below and we'll get back to you within minutes!