ROSEMONT, ILLINOIS
JUNK REMOVAL
Need Junk Removal Services In Rosemont, IL?
If you're in need of junk removal services in Rosemont, IL, there's no better company to call than The Junk Removal Dudes®.
We work hard to exceed all expectations, and we are always striving to be the best company in the industry. With our affordable and professional junk removal services, you can trust that we work diligently to make sure that your needs are met. 
We want to give you the best experience possible, and that's why we take the time to listen to your needs. 
Live In Rosemont, IL And Need a Junk Removal & Hauling Quote?
We Make Junk Removal Easy
For residents in Rosemont, IL, junk removal doesn't have to be a chore. At The Junk Removal Dudes® we like to make the process easy and stress-free.
We'll come to your home or business, assess the situation, load up the junk and be on our way as soon as possible. You don't have to worry about hauling or disposing of your junk. You don't even have to be present. We come to you! What could be easier than that?
Contact us today to learn more about our junk removal services in Rosemont and find out how we can help you get rid of your junk for good!
The Best Junk Removal Service In Rosemont, IL
If you need junk removal services in Rosemont, IL The Junk Removal Dudes® are here for you. We have the experience and expertise necessary to get your job done right, whether it's a small project or a large-scale cleanup. 
Our team is dedicated to exceeding your expectations every step of the way. From booking to clean up, you can rest assured that we've got you covered. We're here for you with dependable service, affordable rates, and courteous personnel. 
Trust The Junk Removal Dudes® for all of your junk-hauling needs today! Contact us to schedule a free consultation. 
We Recycle 50% Of The Junk We Collect
At The Junk Removal Dudes®, we take a green approach to junk removal in Rosemont, IL. We recycle 50% of the junk we collect and donate the rest to local charities. We also work with our customers to reduce the amount of junk they have in the future by offering eco-friendly services like attic cleaning.
If you have something that is toxic, please let us know. We will make sure it is disposed of safely.
From start to finish, we want your experience to be as hassle-free as possible and for you to be relaxed knowing that your junk is properly taken care of.
Ready To Get Rid Of Your Junk?
Call or text The Junk Removal Dudes® for an INSTANT, FREE QUOTE!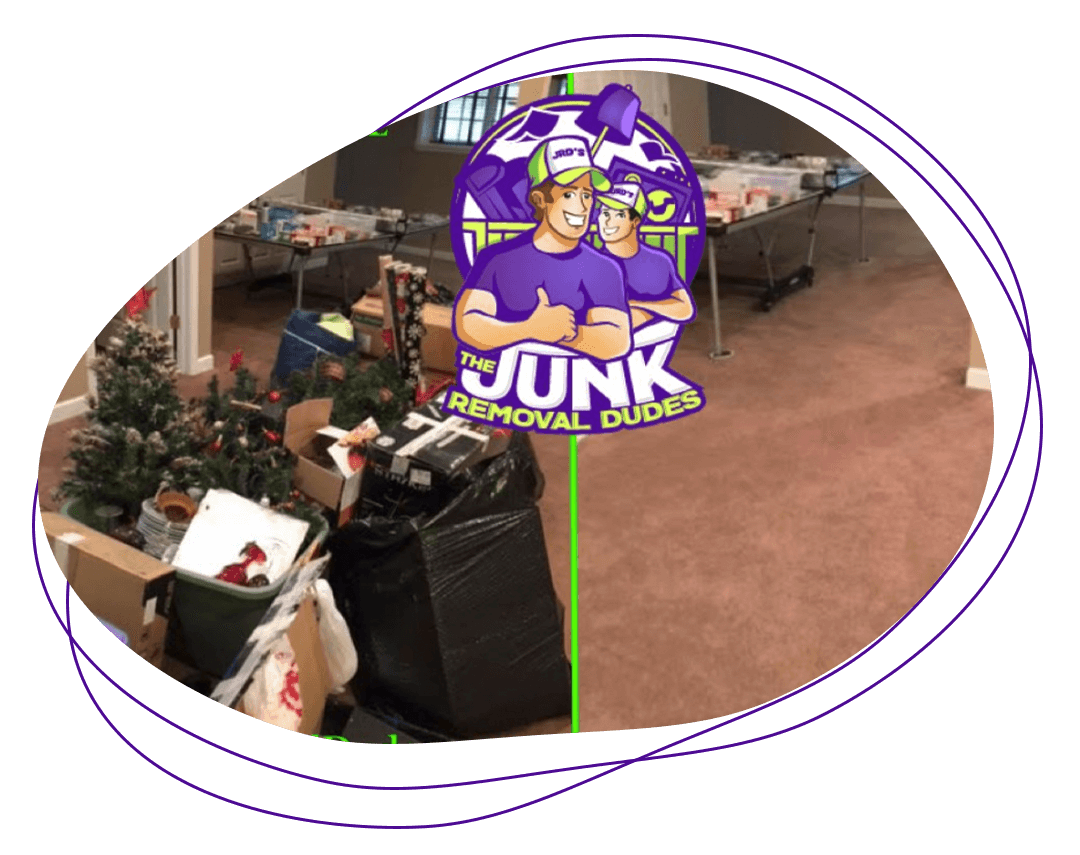 Book THIS WEEK and receive $25 off with code "DUDES"
Or fill out the contact form below and we'll get back to you within minutes!