DES PLAINES, ILLINOIS
JUNK REMOVAL
Need Junk Removal Services In Des Plaines, IL?
If you are looking for quality junk removal services you have come to the right place. At The Junk Removal Dudes® we pride ourselves on providing superior junk removal services to the residents of Des Plaines, IL.
We know that junk removal is a big job and we take care of everything so you can focus on what's important. We have a team of experienced, qualified junk collectors who will arrive on-time, work quickly, and get the job done right. Our prices are always the best and our customer service is second to none.
Contact us today by phone or text message to schedule a free consultation and see for yourself why we're considered the best junk removal service in Des Plaines.
Live In Des Plaines, IL And Need a Junk Removal & Hauling Quote?
We Make Junk Removal Easy
We know that dealing with junk can be a hassle, which is why we make it our top priority to provide you with the easiest and most convenient service possible.

When working with us you won't have to worry about a thing. We'll come to your house, office, or wherever you have junk, and we'll haul it away for you. We're fast, efficient, and we'll get the job done right.

If you live in Des Plaines you can count on the Junk Removal Dudes® to make junk removal easy.
The Best Junk Removal Service In Des Plaines, IL
When you need quality junk removal services in Des Plaines, you can trust the Junk Removal Dudes®. We have been in the business since 2015, and we know by now the importance of giving our clients professional service.
We make sure that your junk is removed quickly and efficiently, and we'll always go the extra mile to make sure that you're happy with our work.
So if you're in need of junk removal services in Des Plaines don't hesitate to call The Junk Removal Dudes®.
We Recycle 50% Of The Junk We Collect
At The Junk Removal Dudes® we take a green approach to junk removal by using the most environmentally friendly methods possible to get the junk out of your home and the environment.

We recycle and donate as much as we can, and we only throw away what absolutely can't be reused.

We have years of experience in junk removal in North Illinois, and we pride ourselves at being the best at what we do while also giving a helping hand at creating a greener future for all of us.
Ready To Get Rid Of Your Junk?
Call or text The Junk Removal Dudes® for an INSTANT, FREE QUOTE!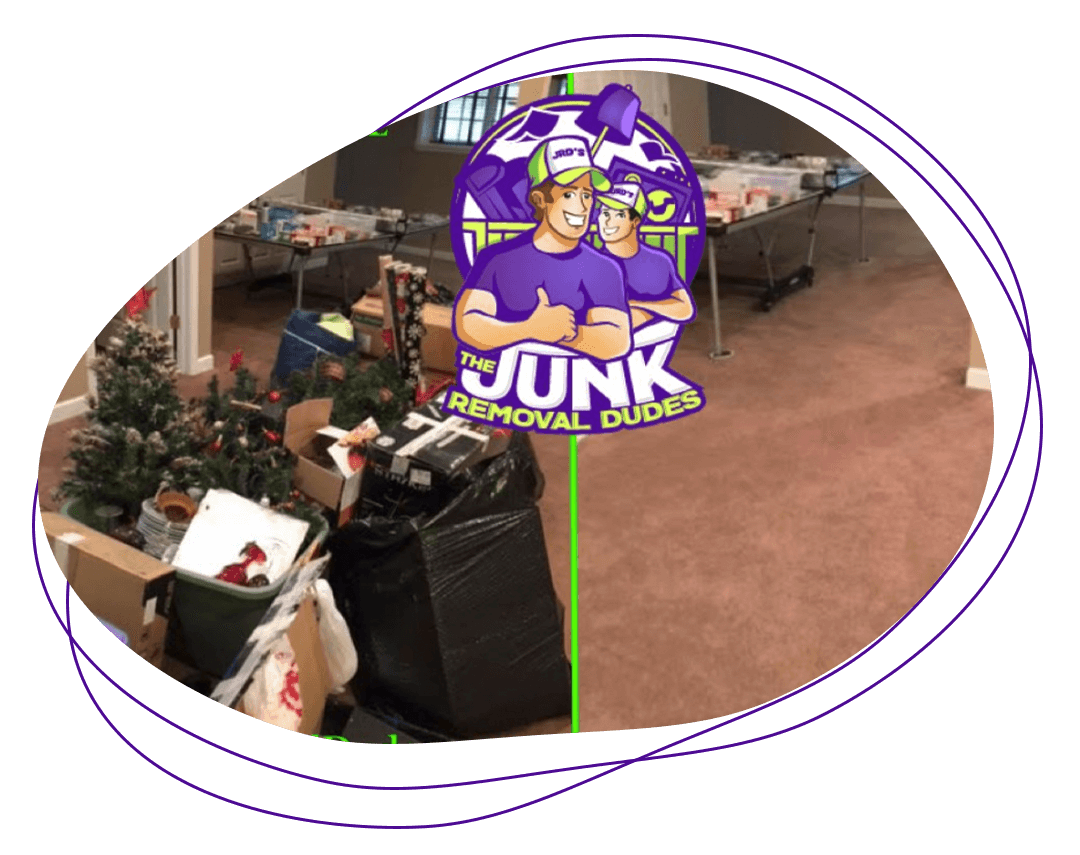 Book THIS WEEK and receive $25 off with code "DUDES"
Or fill out the contact form below and we'll get back to you within minutes!