GENEVA, ILLINOIS
JUNK REMOVAL
Need Junk Removal Services In Geneva, IL?
If you are in need of fast and professional junk removal services in Geneva, IL, you can count on The Junk Removal Dudes®.
We offer comprehensive solutions for all of your junk hauling needs. From storage cleanouts to debris removal, we have the tools and experience to get the job done.
No matter how large or small your junk hauling needs, we can accommodate them. We also have a team of friendly, hardworking staff members who are dedicated to providing you with top-notch service.
Live In Geneva,IL And Need a Junk Removal & Hauling Quote?
We Make Junk Removal Easy
We're here to make junk removal easy for you. All you have to do is let us know what you want to get rid of, where you want it gone, and when you want it gone by, and we'll take care of the rest. We'll load up your junk, haul it away, and get rid of it for you. 
We provide complete junk removal services anywhere in Geneva,IL even if it's in a sensitive location. We'll take care of all of the lifting, loading, and hauling for you. You won't have to lift a finger, except to click "GET A FREE JUNK REMOVAL QUOTE" on our website when you're ready to get rid of your junk.
The Best Junk Removal Service In Geneva, IL
We've been in the business for many years, and our team has the experience you want when it comes to handling your junk.
We're licensed and insured in Geneva, IL, so you can trust us to get the job done right. We can also provide you with a free estimate for your junk removal, so you know exactly how much it will cost before we start hauling away your junk.
Call or text us a picture of your junk and receive a free quote within minutes!
We Recycle 50% Of The Junk We Collect
At The Junk Removal Dudes® we are committed to creating a green planet where all people can live a healthy life. We do this by offering environmentally-friendly junk removal in Geneva, IL.
We provide top-quality services, and we make sure that we recycle as much as we can, donate items that can be used by others, and dispose of the rest in an eco-friendly way. And we're always looking for new ways to reduce our impact on the environment.
Ready To Get Rid Of Your Junk?
Call or text The Junk Removal Dudes® for an INSTANT, FREE QUOTE!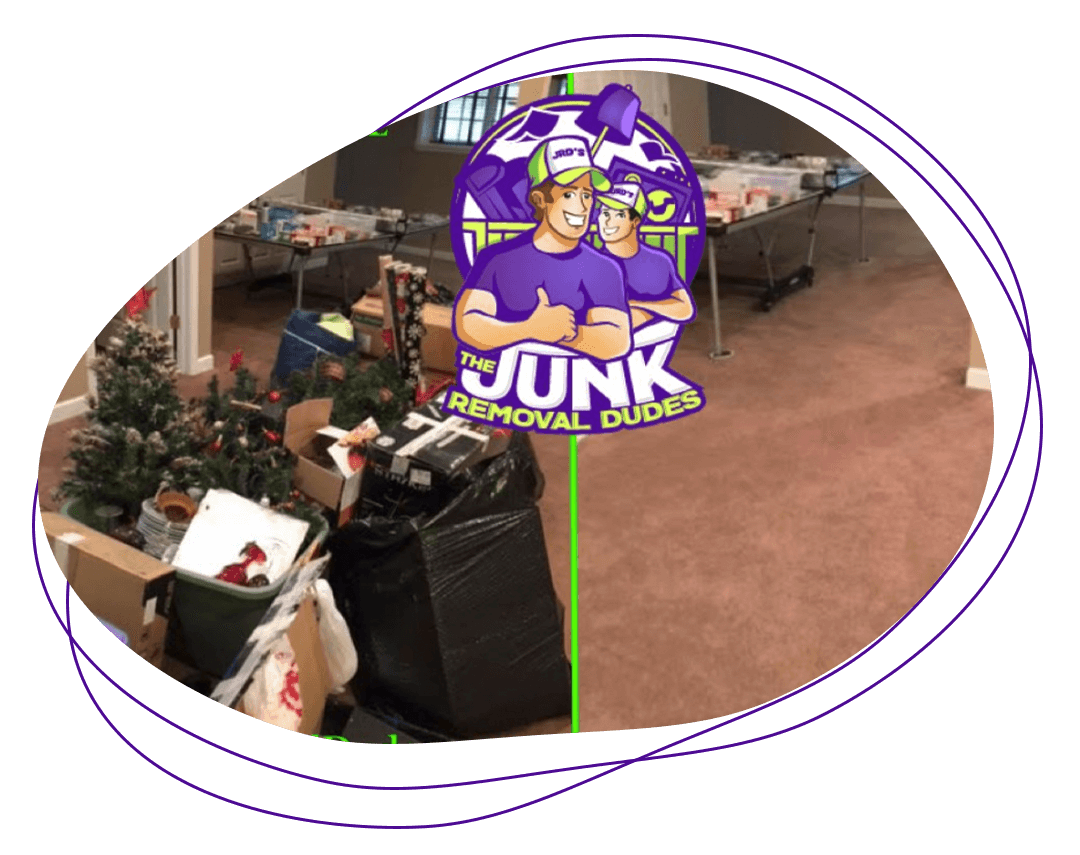 Book THIS WEEK and receive $25 off with code "DUDES"
Or fill out the contact form below and we'll get back to you within minutes!