Schaumburg, Illinois
Junk Removal
Need Junk Removal Services In Schaumburg?
If so, we'd love to help! At The Junk Removal Dudes®
we offer a wide range of services to accommodate any need in Schaumburg, IL, including trash hauling, storage cleanout, and furniture removal.
Junk removal is an essential part of maintaining a clean and organized home, but it can also be a very time-consuming and frustrating task if you do not have the right equipment and expertise.
With The Junk Removal Dudes® you can rest assured that your unwanted items will be removed from your property efficiently and professionally, leaving you with a clutter-free environment and more free time to pursue your interests and hobbies.
Live In Schaumburg, IL And Need a Junk Removal & Hauling Quote?
We Make Junk Removal Easy
We make junk removal easy in Schaumburg, Il by offering a variety of service options to meet every need, schedule, and budget. Whether you need one item removed or an entire house cleaned out, we have you covered.
Our service providers are trained and background-checked to ensure your safety and meet your needs.
You can also rest assured that we will always adhere to best practices and industry standards.
We prioritize your convenience by offering
flexible scheduling, and same day service
whenever possible.
The Best Junk Removal Service In Schaumburg, IL
You can trust our team of experts to get the job done right. We are dedicated to providing you with high-quality service and customer satisfaction.
All our crew members are licensed, insured, and background checked. We are honest, hard working, and we'll always show up on time.
Our junk removal service in Schaumburg, IL starts with a consultation to determine the scope of work and to determine the most cost-efficient way to get the job done. We'll provide up-front pricing and fixed costs, so you know exactly what you're paying.
We Recycle 50% Of The Junk We Collect
We offer environmentally-friendly junk removal in Schaumburg.
We work with the highest industry standards to make sure that we are reducing our impact on the environment and avoid any unnecessary harm to the planet. We recycle as much as we can, donate items that can be used by others, and dispose of the rest in an eco-friendly way.
Our dedicated team ready to assist you with any questions.
Call or text us a picture of your junk and receive a free quote within minutes!
Ready To Get Rid Of Your Junk?
Call or text The Junk Removal Dudes® for an INSTANT, FREE QUOTE!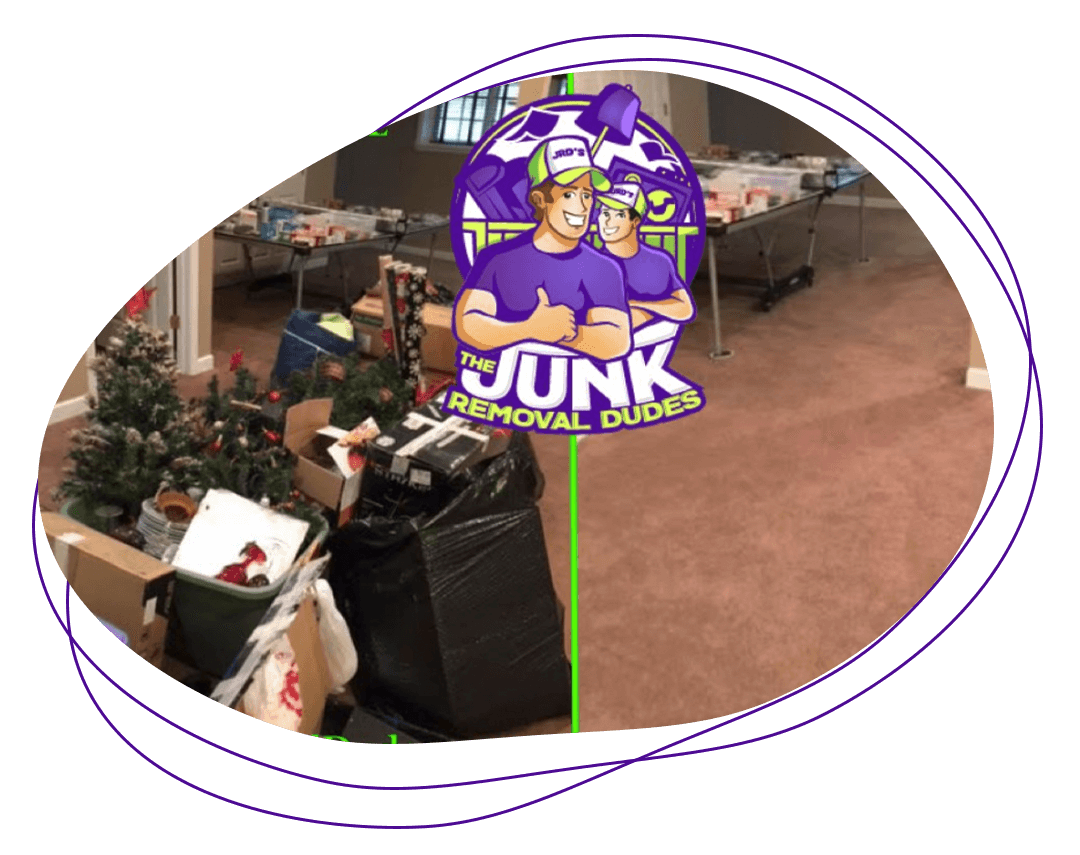 Book THIS WEEK and receive $25 off with code "DUDES"
Or fill out the contact form below and we'll get back to you within minutes!