DUNDEE, ILLINOIS
JUNK REMOVAL
Need Junk Removal Services In Dundee, IL?
The Junk Removal Dudes® has been in the business of helping people get rid of their junk for over 6 years. We are a family owned and operated business, and we take pride in our work. We are based in Dundee, but serve the surrounding areas as well. 
We have a team of experienced and professional junk removal experts who will work quickly and efficiently to get rid of your junk. 
We offer the best junk removal services in Dundee, IL because we are reliable, affordable, and get the job done right. If you need help getting rid of your junk, get in touch today. You won't be disappointed!
Live In Dundee,IL And Need a Junk Removal & Hauling Quote?
We Make Junk Removal Easy
At The Junk Removal Dudes® we make the process of removing junk easy and stress-free for our customers in Dundee. 
The first step is to give us a call or fill out our online form to get a free quote. We'll then come to your property and take a look at the junk that needs to be removed. We'll give you an upfront price based on the amount and type of junk. 
Once you've agreed to the price, we'll get to work right away. We'll load up all the junk into our trucks and haul it away. You don't have to lift a finger – we'll do all the work! 
The Best Junk Removal Service In Dundee, IL
When it comes to junk removal, it pays to trust the professionals. We have the experience and expertise to get the job done quickly and efficiently. We also have the proper equipment to safely and securely remove all types of junk, and we are insured, so you can rest assured that your property is protected in case of any accidents. 
So why take a chance with amateurs when you can trust the professionals at The Junk Removal Dudes®?
Contact us today by phone, or send us a sms for a free estimate.
We Recycle 50% Of The Junk We Collect
We have a green approach to junk removal. We use a variety of methods to recycle and reuse items that would otherwise end up in a landfill. This includes donating usable items to local charities, repurposing materials for other projects, and responsibly disposing of items that can't be reused.
If you live in Dundee and are looking for a junk removal company that cares about the environment, The Junk Removal Dudes® is the perfect choice!
Ready To Get Rid Of Your Junk?
Call or text The Junk Removal Dudes® for an INSTANT, FREE QUOTE!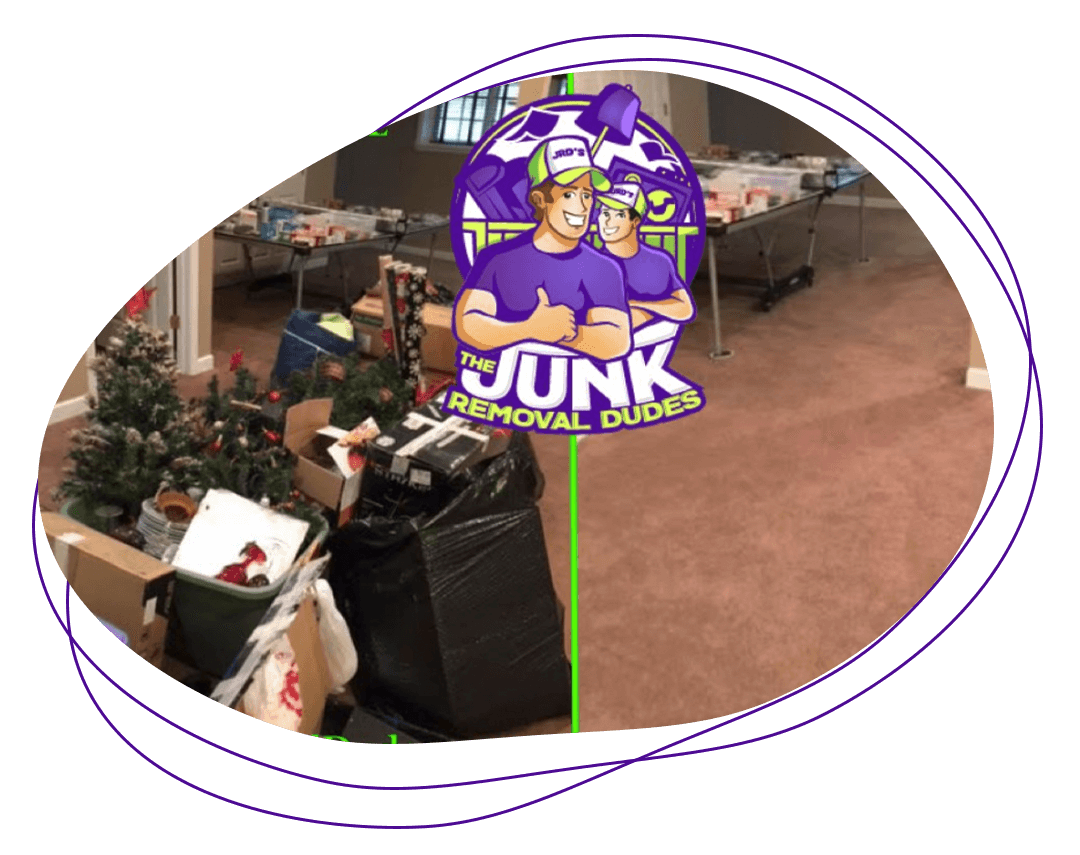 Book THIS WEEK and receive $25 off with code "DUDES"
Or fill out the contact form below and we'll get back to you within minutes!