Wheaton, ILLINOIS
JUNK REMOVAL
Need Junk Removal Services In Wheaton, IL?
The Junk Removal Dudes® is the leading junk removal company in Wheaton and the surrounding areas. We have been in business for many years and have a strong reputation for providing quality services at a fair price.
We offer a wide range of services including furniture removal, appliance removal, construction debris removal, and much more. We are fully insured and licensed, so you can rest assured that your property is in good hands.
We also offer a free estimate so you can get an idea of what our services will cost before making a commitment. We believe in complete transparency and will always work with you to find a solution that fits your budget.
If you are looking for a junk removal company that you can trust, look no further than The Junk Removal Dudes®. We will work quickly and efficiently to remove all of your unwanted junk, so you can focus on more important things. 
Give us a call or text us today to schedule a free estimate.


Live In Wheaton, IL And Need a Junk Removal & Hauling Quote?
We Make Junk Removal Easy
We understand that every customer is different and that each situation is unique. That's why we offer a range of services that can be customized to meet your individual needs. 
We're a locally owned and operated junk removal business, so we know the Wheaton area well. We're familiar with the best dump sites and we're always looking for new ways to improve our service. 
If you're looking for a junk removal company that will make your life easy, look no further than The Junk Removal Dudes®.
The Best Junk Removal Service In Wheaton, IL
When it comes to junk removal in Wheaton, it pays to trust the professionals. We have been in the business for years, and our experience shows in the quality of our work. 
We're also experts at what we do. We know the ins and outs of junk removal, so we can handle even the toughest jobs. 
So if you're in need of junk removal services in Wheaton, don't hesitate to call The Junk Removal Dudes®. We're the experts you can trust to get the job done right.
We Recycle 50% Of The Junk We Collect
At The Junk Removal Dudes® we believe that one person's junk is another person's treasure. We strive to keep usable items out of landfills by recycling and donating them to charities. This reduces the amount of waste that pollutes the environment and helps people in need.
Our green approach to junk removal is a win-win for everyone involved. So if you need to get rid of some junk, give us a call. You'll be helping to make the world a little bit greener.
Ready To Get Rid Of Your Junk?
Call or text The Junk Removal Dudes® for an INSTANT, FREE QUOTE!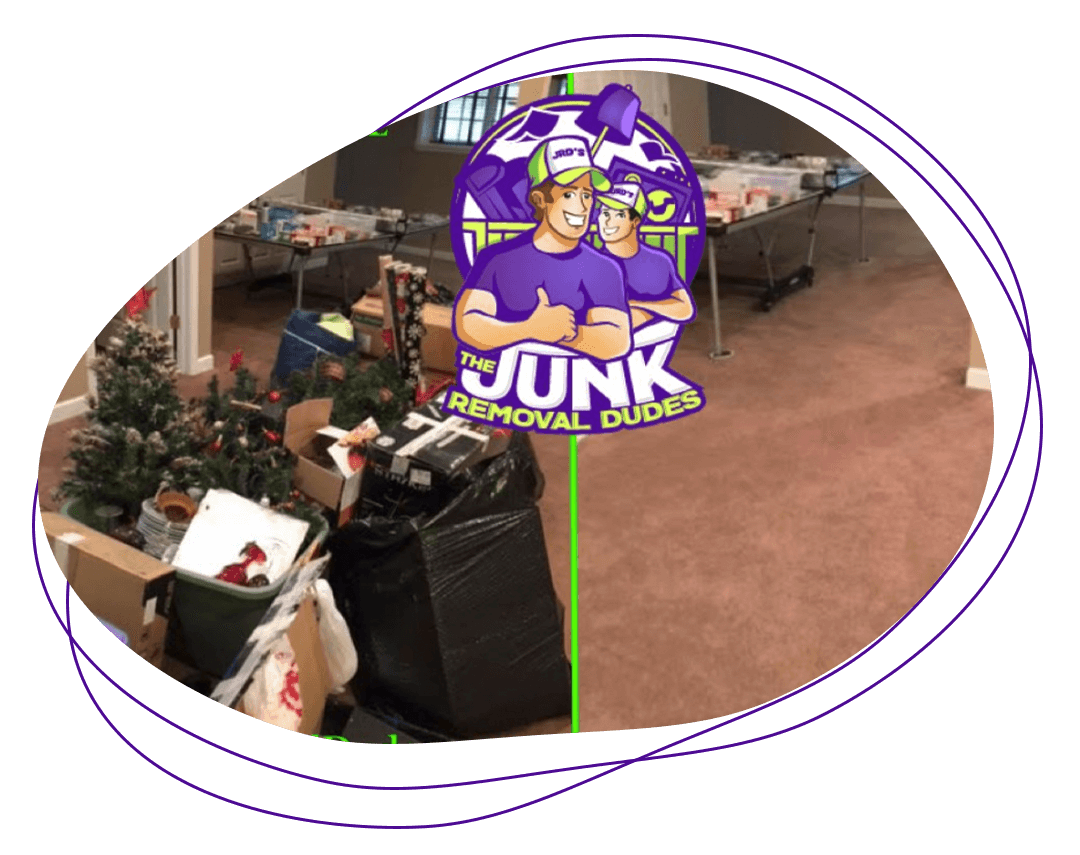 Book THIS WEEK and receive $25 off with code "DUDES"
Or fill out the contact form below and we'll get back to you within minutes!