BELVIDERE, ILLINOIS
JUNK REMOVAL
Need Junk Removal Services In Belvidere, IL?
If you need junk removal services in Belvidere, IL, you can trust The Junk Removal Dudes®. Our team of dedicated and hardworking professionals will work with you to make sure that you get exactly what you need, when you need it.
In order to get the most out of our service, we recommend that you start by filling out our online form. This will allow us to get to know your needs better, and will also give us a better idea of which items you are trying to get rid of.
As soon as we receive your submission, we will reach out to you to schedule a convenient time. At that point, one of our specialists will come to your home or business and will inspect the items. Then, we will give you a free estimate. After that, we will load up the junk and haul it away for recycling or disposal. And that's about it!
Contact us today by phone or text message to learn more about our junk removal services in Belvidere, IL.
Live In Belvidere, IL And Need a Junk Removal & Hauling Quote?
We Make Junk Removal Easy
We understand how stressful it can be to try to manage a junk removal project on your own. That's why we make it easy for you by providing reliable, efficient, and safe junk removal services. We do all the hard work for you, so you can sit back and enjoy the results.
So if you're in Belvidere, IL and need help with your junk removal, let The Junk Removal Dudes® take care of it for you. We make the process easy, so you can get back to the things you care about. 
Contact us today and let us help you reclaim your space!
The Best Junk Removal Service In Belvidere, IL
At The Junk Removal Dudes®, we are focused on providing exceptional customer service and a hassle-free experience. With our years of expertise, you can trust that we will get the job done quickly and efficiently.
We provide a range of services, from removing furniture and emptying storage units to hauling construction debris and appliances. We lift, load, and haul away all of your junk items so you can sit back, relax, and enjoy your clean, organized space.
So if you live in Belvidere, IL and need professional help to get rid of your trash, get in touch with us today to find out how we can help you with your junk removal needs.
We Recycle 50% Of The Junk We Collect
At The Junk Removal Dudes®, we are dedicated to providing the best services for our customers in Belvidere, IL, while also helping the environment. 
We take great pride in our green approach to junk removal, ensuring that your junk is disposed of responsibly and recycled whenever possible.
In addition, we use the latest technologies and materials to make sure that our services remain efficient and eco-friendly.
Ready To Get Rid Of Your Junk?
Call or text The Junk Removal Dudes® for an INSTANT, FREE QUOTE!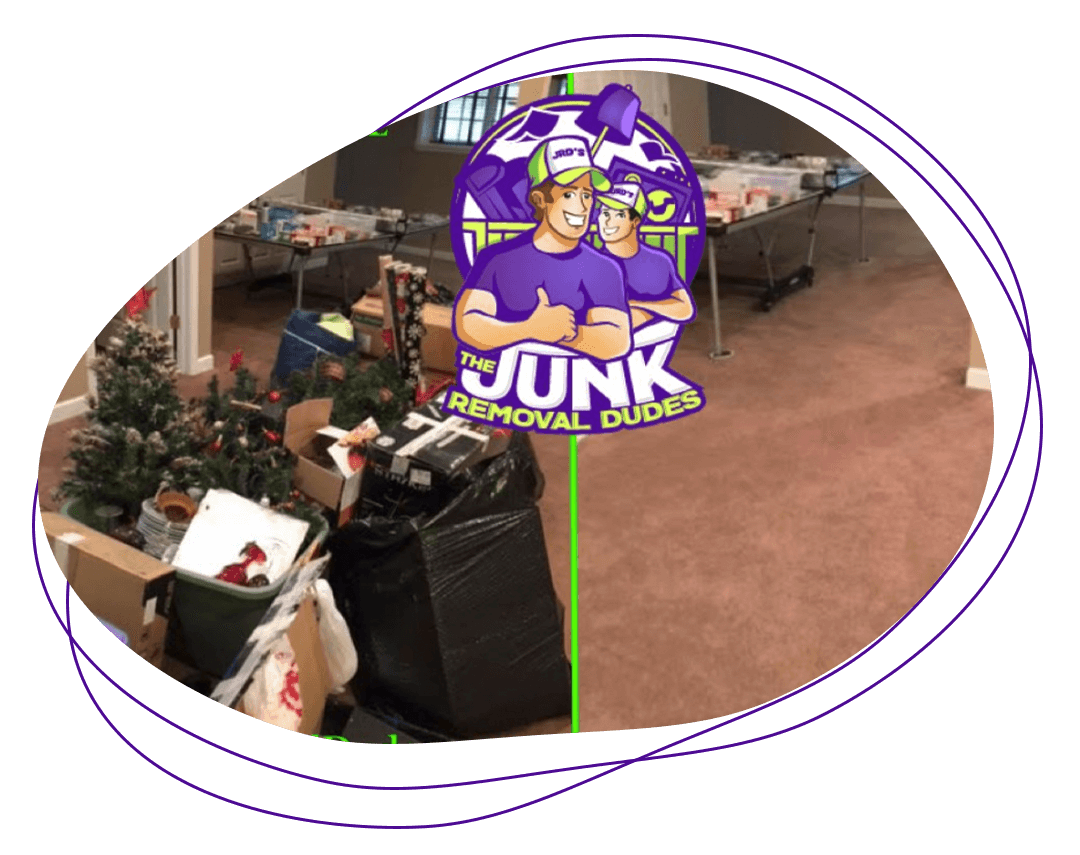 Book THIS WEEK and receive $25 off with code "DUDES"
Or fill out the contact form below and we'll get back to you within minutes!