SCHAUMBURG, ILLINOIS
JUNK REMOVAL
Need Junk Removal Services In Schaumburg, IL?
If you're looking for a reliable, professional junk removal service in Schaumburg, IL look no further than The Junk Removal Dudes®. We're a locally owned and operated company that's been providing top-notch junk removal services to Schaumburg residents for years. We're dedicated to providing the best possible service at the most reasonable price, and we're always available to answer any questions you may have about our services.
We understand that getting rid of unwanted junk can be a hassle, which is why we offer a wide range of junk removal services to fit your unique needs. Whether you need us to remove a single item or an entire truckload of junk, we're more than up for the task. We also offer a variety of convenient scheduling options to make sure that we can work around your schedule.
Live In Schaumburg, IL And Need a Junk Removal & Hauling Quote?
We Make Junk Removal Easy
We make junk removal easy for our customers in Schaumburg, IL by providing the best possible service at the most affordable price. 
We understand that when you have junk that needs to be removed, you want it gone as soon as possible. That's why we offer same-day service in most cases. We will come to your home or business and remove your junk quickly and efficiently. We also offer online booking so you can schedule your junk removal at a time that is convenient for you.
The Best Junk Removal Service In Schaumburg, IL
When it comes to junk removal, it pays to trust the professionals. At The Junk Removal Dudes® we have the experience and expertise to get the job done quickly and efficiently, without leaving any mess behind. We also have the right equipment to handle any type of junk, from old furniture to construction debris.
Most importantly, we are insured and bonded, so you can rest assured that your property is in good hands. We will take care of everything from start to finish, so you can focus on more important things.
Contact us today to get started!
We Recycle 50% Of The Junk We Collect
We are committed to being eco-friendly and use green practices to ensure that our customers' junk is disposed of in the most environmentally responsible way possible.
We believe that junk removal should be done in a way that is safe for both the environment and the people who live in it. That's why we use green practices to remove junk from homes and businesses in Schaumburg, IL. We recycle as much as possible and use biodegradable products whenever possible.
If you're looking for a hassle-free junk removal experience in Schaumburg, IL, trust The Junk Removal Dudes® to get the job done right. You won't be disappointed.

Ready To Get Rid Of Your Junk?
Call or text The Junk Removal Dudes® for an INSTANT, FREE QUOTE!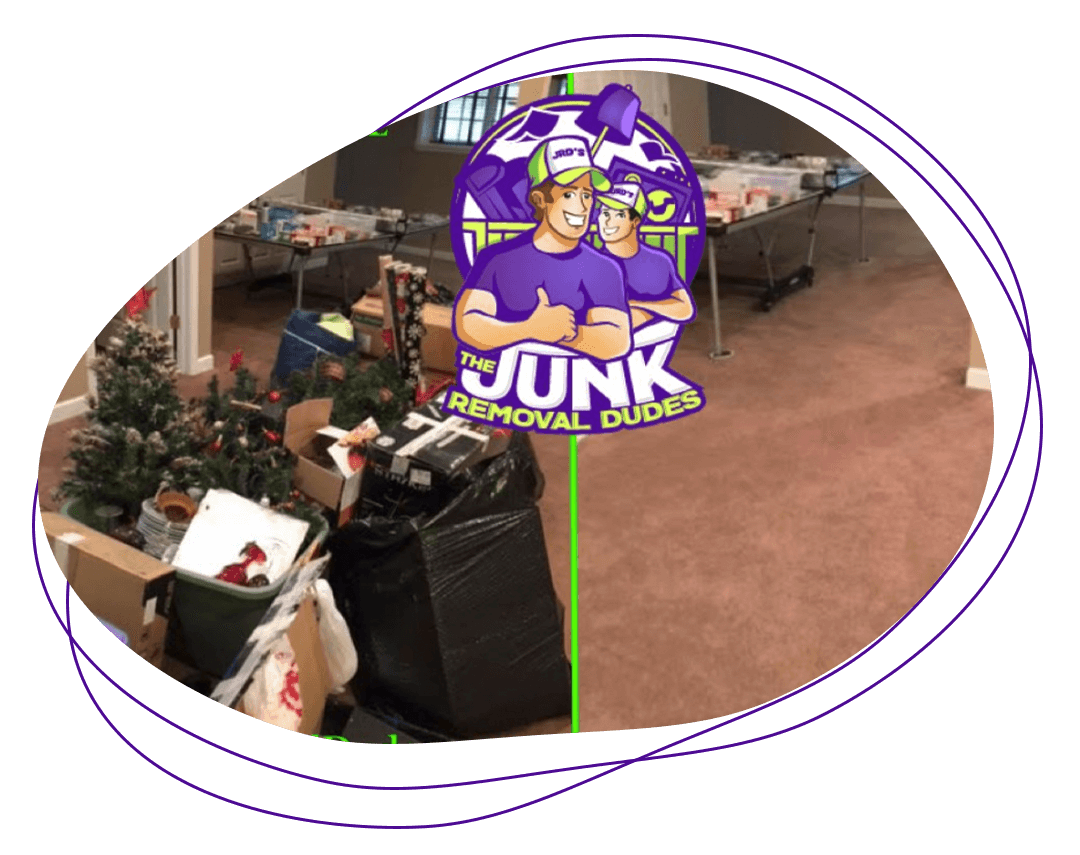 Book THIS WEEK and receive $25 off with code "DUDES"
Or fill out the contact form below and we'll get back to you within minutes!